Page 2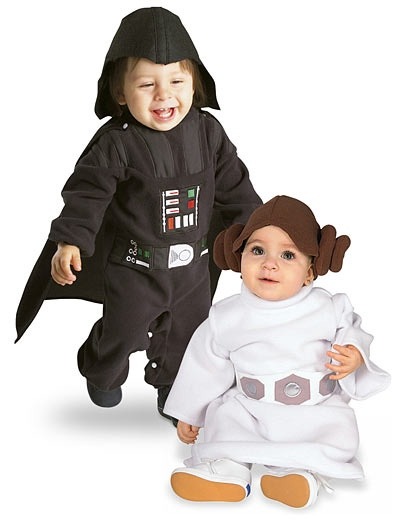 Page 2 is a compilation of stories and news tidbits, which for whatever reason, didn't make the front page of /Film. After the jump we've included 18 different items, fun images, videos, casting tidbits, articles of interest and more. It's like a mystery grab bag of movie web related goodness.
Baby Star Wars halloween costumes... just because. [likecool]
Empire Magazine gives a video tour of Pixar Animation Studios.Den of Geek wonders if Pixar's Up is this generation's Bambi.
American Airlines has announced a sweepstakes to celebrate the new Jason Reitman film Up in the Air, giving someone a chance to Win 700,000 AAdvantage Miles And a Trip to Attend the Los Angeles Premiere. [prweb]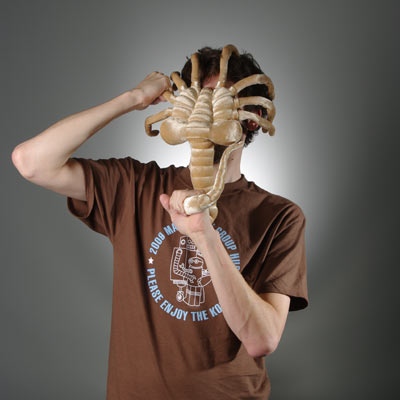 Forget a teddy bear, your child needs a Alien facehugger plush! [thinkgeek]
Apparently people who DVR television programs, don't DVR procedurals. [variety]
A.R. Rahman took home more awards for his Slumdog Millionaire soundtrack, winning the BMI London Awards prizes for the song "Jai Ho" and the pic's overall soundtrack for original music. [variety]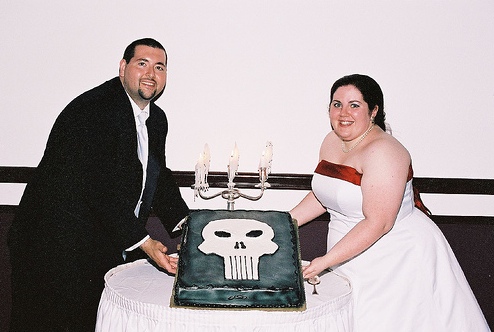 Someone, somewhere, got the Punisher logo on their wedding cake.... ummm, yeah... [flickr via gws]
Fight Club author Chuck Palahniuk gives 13 writing tips.Darren Bousman tweeted a first look at his remake of Mother's Day.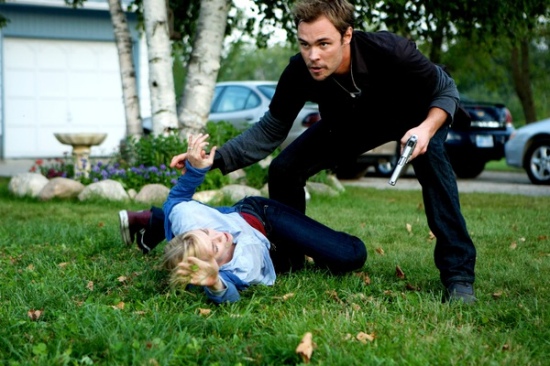 Landless Theatre Company opens a season of DC premieres with Evil Dead The Musical. [prweb]
FSR takes a look at 10 great films you didn't know were directed by women.

Dapper Dan has created another awesome Ghostbusters piece, this time imagining a scene described by Peter in the first movie, his timely intervention in Egon's esoteric cranial experimentation when he stopped Egon from drilling a hole in his head. [protoncharging]
Popeater lists 10 movies that should get 3D'd.Mashable has compiled a list of the 10 Great Social Websites of Movie Lovers.
Watch Alyson Hannigan's casting tape for American Pie.
George Lucas was asked what young director he believed had the greatest talent and potential career in front of him. His answer was Spike Jonze, director of Being John Malkovich, Adaptation, and the upcoming movie Where the Wild Things Are. [mashable]Sci-Fi lists 7 good things Spike Jonze added to Where The Wild Things Are.