Paranormal Activity Producers Set Up Hitchcockian Thriller The Jealous One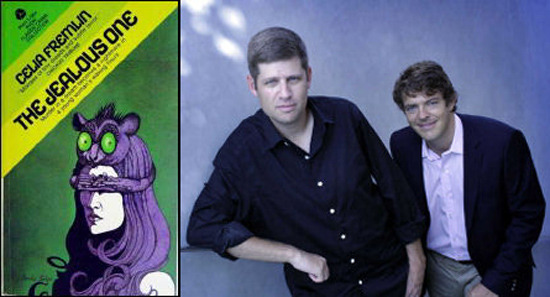 Oh, delicious irony. This is the tenth anniversary of The Blair Witch Project, and to celebrate we have the release of The Blair Wit...er, Paranormal Activity. The inheritor of the witch's low-budget, word of mouth horror crown has scored a massive PR coup by generating enough interest to earn a wide release, and director Oren Peli is already at work on his next film, Area 51. Not wanting to let their moment escape (the real lesson to be learned from the success of Blair Witch) Paranormal's producers are also lining up new projects. The most prominent among them, The Jealous One, actually sounds like it could be a cool Hitchcockian thriller.
THR reports on The Jealous One, a spec script by Carey Malloy which Activity producers Steven Schneider and Jason Blum have been developing and Sidney Kimmel Entertainment is on the verge of buying. Based on Celia Fremlin's 1965 book, the script "centers on a wife who dreams she murdered a woman who might be tempting her husband, only to find the woman has in indeed disappeared." Classic setup, and with the right cast and creative direction it could be a great slow-burner. SKE is the outfit behind Lars and the Real Girl and Synechdoche, New York, and the trade blog notes that this would be a notable pickup as SKE has scaled back production in light of the current (read: dire) state of indie film sales.
THR also notes that the development course here isn't quite normal, as typically a project like this would be sold as a pitch to adapt the novel, and the script would be developed after the sale. But Schneider and Blum got the script in motion first; hopefully the plan will work out for them. There's a pretty entertaining back and forth argument about the merits of doing things this way in the comment thread to one of John August's blog posts, actually — check that out if the machinery of getting a project like this in motion is interesting to you.
(Note: the photo above shows Jason Blum, producer, and Paranormal Activity director Oren Peli; the latter is not involved in The Jealous One.)