Wesley Snipes Teaming Up With Abel Ferrara Once Again For Game Of Death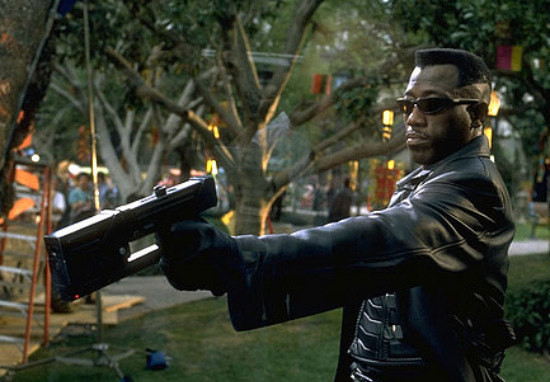 Things haven't been so great for Wesley Snipes post-Blade 3. He appeared in a string of direct-to-video action movies, ran into a bit of tiff with the federal government, and pretty much seemed to fall of the radar. Now it looks like Snipes' luck could be changing for the better: He has a role in Antoine Fuqua's upcoming Brooklyn's Finest, and today we've learned that he's reteaming with Abel Ferrara (who directed Snipes in King of New York) for a new action thriller, Game of Death.
Abel Ferrara has been in a similar irrelevancy doghouse as Snipes for some time now—and despite how schlocky this project may sound, I have high hopes for it. King of New York wasn't a perfect film by any means, but it was an entertaining (if overly-stylized) crime film that made me think Ferrara had some sort of future.
Discuss: Would you like to see Wesley Snipes resurrect his career? Can anyone report back on his recent direct-to-video films?
Source: Variety