Page 2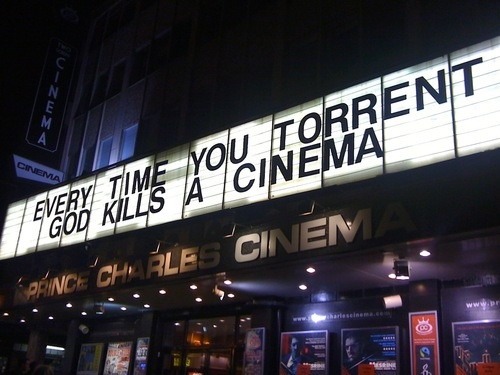 We may receive a commission on purchases made from links.
Page 2 is a compilation of stories and news tidbits, which for whatever reason, didn't make the front page of /Film. After the jump we've included 36 different items, fun images, videos, casting tidbits, articles of interest and more. It's like a mystery grab bag of movie web related goodness.
The above header photo I found posted on Zombieland director Ruben Fleischer's tumbler blog.
Paramount Pictures has released a new poster for The Lovely Bones on Yahoo.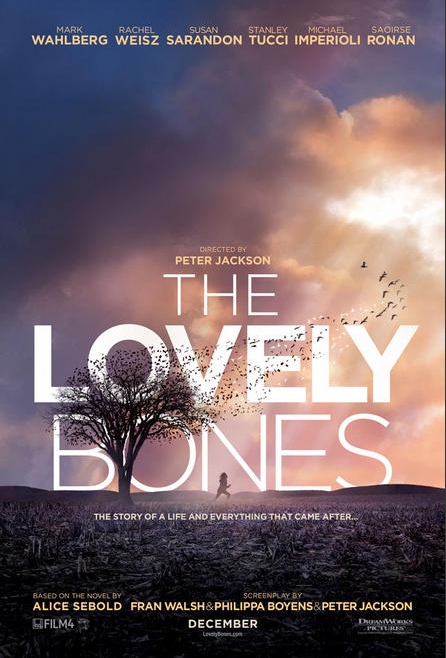 The creators of The Simpsons have ruled out making a second Simpsons movie, at least not until the TV series finally wraps. [variety]
Peter Bart and Peter Guber are reuniting to host "In the House," a showbiz news and interview show set to debut December 3rd on Encore. [variety]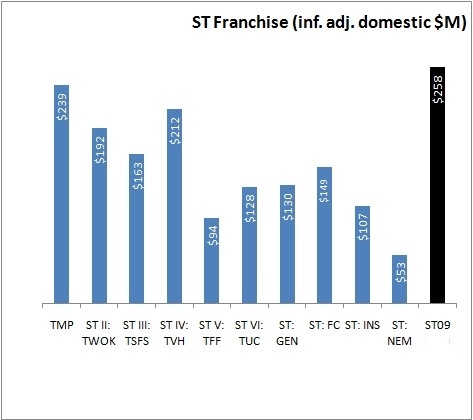 JJ Abrams' Star Trek has finally become the highest attended Star Trek film in history. [trekmovie]
Trick r Treat film's composer Douglas Pipes and Marc Andreyko (author of the graphic novel), will be at Dark Delicacies in Burbank, California, this Friday, October 9th, at 7pm to sign DVDs, soundtrack CDs, and books. [aicn]
NetFlix has hired Roger Corman to produce and Joe Dante to direct a streaming web series called "Splatter" starring Corey Feldman. [cinematical]

ComingSoon has a first look at the billboards for Disney's The Princess and the Frog. Click on over to see more.
The Weinstein Co. has officially moved Rob Marshall's Nine from November 29th to a limited release on December 18th in New York and Los Angeles and will then go wide on December 25th. [ropes]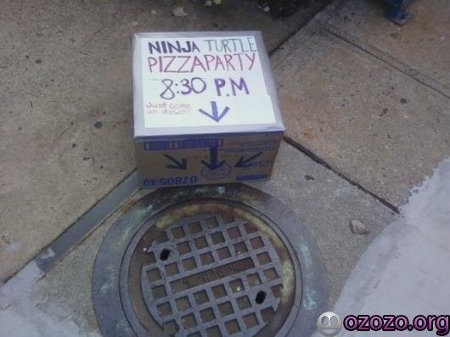 Meet here at 8:30pm for a Ninja Turtle party. [geekologie]
Michael Moore made good on a bet he made seven years ago with rightwing tv personality Sean Hannity.Tom Cruise is now on twitter @TomCruise. So is Carrie Fisher, @CarrieFFisher. And Roger Ebert, @ebertchicago.Total Film lists 20 jaw-dropping Pixar moments.Geroge Lucas talks about technology and watching movies on the iPhone at the World Business Forum: [via gizmodo]io9 wonders if stupid marketing killed Jennifer's Body. If by stupid marketing, they mean letting Megan Fox say stupid and obnoxious things in every single interview promoting the film, then... yes.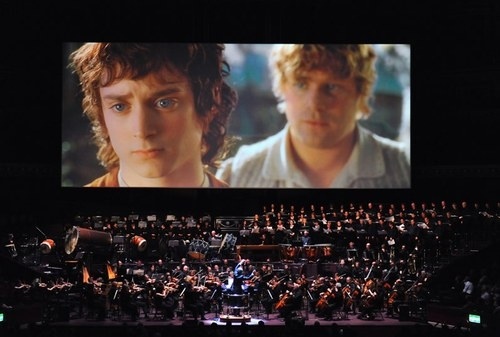 Friday and Saturday Night the New York's Radio City Music Hall will present The Fellowship of The Ring's score live accompaniment to the film. [io9]
Amazon is offering the Gilmore Girls Complete Series Collection for $109.99 (58% off the $260msrp) as the Gold Box Deal of the Day.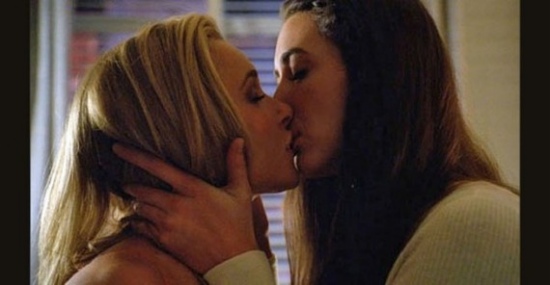 NBC released a screenshot of Hayden Panettiere as Claire Bennet, giving a lesbian kiss with her roommate on Heroes. Wow, what an obvious attempt to get ratings up. Will people watch? Probably not. (DVRing it right now...) [toplessrobot]
We all knew that someone was going to put together a Roman Polanski / To Catch a Predator mashup, and here it it. [movieline]
ScoutingNY has posted the second part of their look at the locations of Ghostbusters, and how they have changed over the years.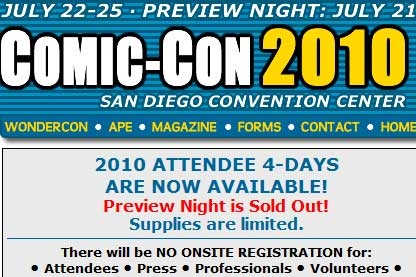 Preview Night passes are sold out for Comic-Con 2010, 9 months before the show. [tmb]
The Hollywood Forever Cemetery (6000 Santa Monica Blvd.) in Los Angeles is hosting a 25th anniversary screening of Ghostbusters on Sunday, October 11th. Five cans of food per person to help fight hunger will gain you admission. The gates open at 6pm, the film starts at 7:30pm. [shock]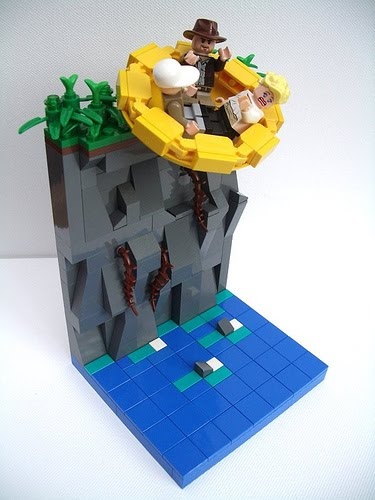 Rod Gillies has created a LEGO diorama of the waterfall scene from Indiana Jones and the Temple of Doom. [superpunch]
MPAA has released their list of new MPAA ratings of the week.Only notable mentions are Smoking Aces 2: Assassins' Ball (Direct to DVD) got rated R for bloody violence and disturbing images, and The Book of Eli got an R Rating for some brutal violence and language. Nothing unexpected. [thr]
Paramount has released a new poster for Michael Moore's Capitalism: A Love Story, a much cooler one-sheet than the Overture version. [ropesofsilicon]
Desperate Housewives alum Kevin Murphy is joining Syfy's Battlestar Galactica prequel Caprica. [variety]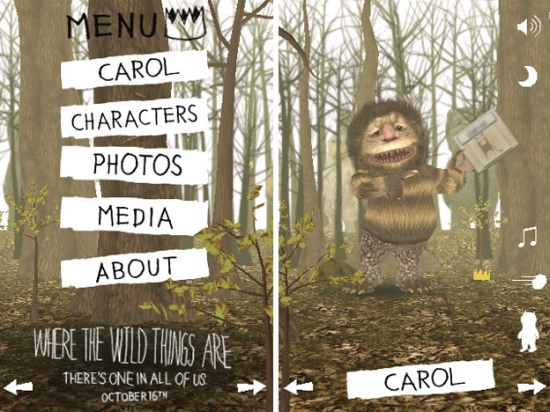 Warner Bros has released a Where The Wild Things Are iPhone App.
HBO has picked up Bored to Death for a second season. [THR]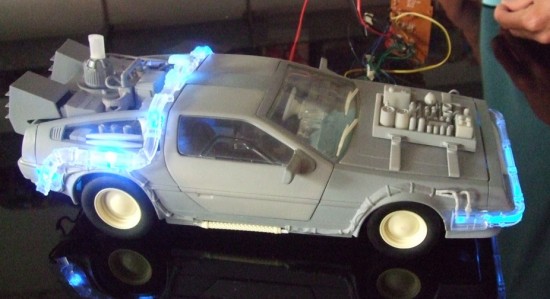 Diamond Select Toys has published a gallery of images of the work-in-progress Back To The Future III DeLorean.
The IMAX footage from Transformers: Revenge of the Fallen will only be included on DVD and Blu-Ray versions sold at Walmart stores. [transformers]
[No photo]
EW has a first look at Zoe Saldana in The Losers.Lauren Graham might replace Maura Tierney in the Parenthood tv series. [ew]