Terry Gilliam Has His New Don Quixote; And The Winner Is...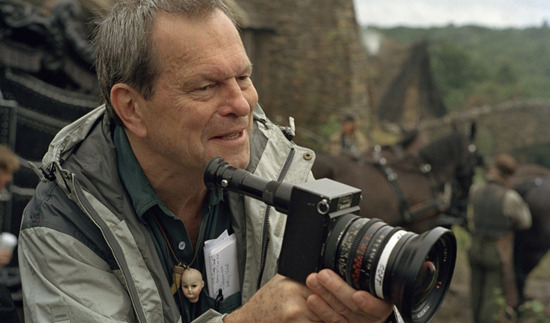 Terry Gilliam's film The Man Who Killed Don Quixote has had such a troubled birth that it has become the stuff of cinema legend. The project, once the subject of the great documentary Lost in La Mancha, was famously beset by natural disasters and an incapacitated lead actor when Gilliam originally tried to shoot it in 2000. The director is going to try again, with a new cast and slightly different script. And now he claims he's got one of the principal actors locked.
Trouble is, he's not revealing the name. Gilliam tells Empire "We're up and running again, we've rewritten the script and finally got it back, the budget's come in... and I think we've found our Quixote! But who's it going to be?" Answer: wait until next year. Gah!
Jean Rochefort was the film's original Don Quixote, but a back injury rendered him unable to ride a horse (a definite prerequisite for the part) and so, in concert with a flash flood and audio interference from military jets, Rochefort's condition was responsible for the original production being scrapped. So if Gilliam has a new actor for the part he's halfway towards rebuilding the core cast. Gérard Depardieu and Michael Palin have both been mentioned in connection with the role in the past few years; we'll have to wait to see if one of that pair won the role.
Meanwhile, there's another character to cast: Toby Grisoni, the "advertising executive, who finds himself unstuck in time, [and] unwittingly travels between modern day London and 17th century La Mancha, where he participates in the adventures of Don Quixote, who mistakes him for Sancho Panza." That's from the Wikipedia synopsis, but some things have changed as the script has gone under the knife in recent months. For one thing, the Grisoni character (if that is still his name) is now a screenwriter, rather than an advertising guy.
Johnny Depp was originally cast as the character, who is named after Gilliam's frequent collaborator Tony Grisoni. But while the role had been left open for Depp for some time, Gilliam has recently said that the actor won't be returning and the role will be recast.