Cool Stuff: Lost Art - Kevin Tong's "The Hatch"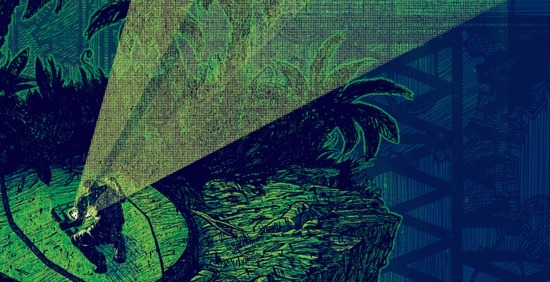 The DamonCarltonAndAPolarBear.com Lost-Inspired art viral is still going strong. Here is a round up of the art revealed thus far: Hurley-inspired print by Tim Doyle. Locke-inspired poster created by UK artist Olly Moss, Dharma Van print by Methane Studios, "The Crash" poster by Eric Tan, "The 4-toed Statue by Jason Munn, and Ken Taylor's "The Smoke Monster".
DGPH created a mural in Argentina of their characters in a LOST-type vibe, giving away the new website url: runsaverytightoperation.com. The newest poster was created by Kevin Tong for "The Hatch". It looks like we didn't get around to this one fast enough as it is already sold out. But it was available signed and numbered, limited to 300, this print is 18x24 inches for those following the viral. Check out the full poster online after the jump. Click on the image to enlarge.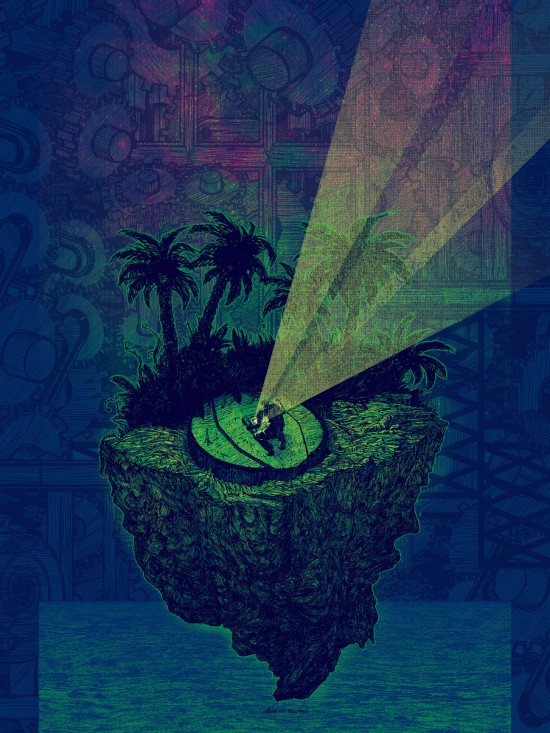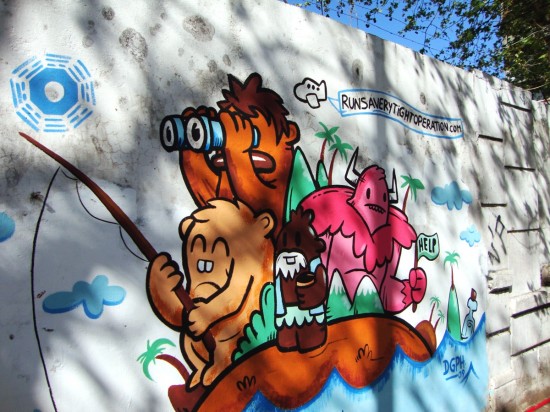 Cool Stuff is a daily feature of slashfilm.com. Know of any geekarific creations or cool products which should be featured on Cool Stuff? E-Mail us at orfilms@gmail.com.