24 Director To Helm Motorcade Starring Ryan Reynolds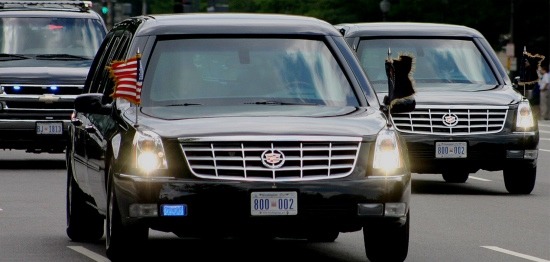 Dreamworks has tapped 24 co-executive producer Jon Cassar to helm Motorcade, with Ryan Reynolds in talks to star.
You might recall hearing about Motorcade previously, as it is a hot action film project which has been fighting its way to the big screen over the last year since appearing on the 2008 Black List (a list of the best unproduced screenplays in Hollywood). Live Free or Die Hard director Len Wiseman was originally set to bring the project to the big screen, but moved on to Atlantis Rising. Most recently, Motorcade was at the top of a short list of potential projects that Tom Cruise was considering for his next film. Cruise eventually chose Wichita instead.
Cassar has helmed 59 episodes of the popular Fox action television series 24. From my experience watching the show, it appears that Cassar can competently shoot action, but brings no style or flare to the storytelling. I would much rather see Stephen Hopkins, who was the director of many of the first season of 24, return to the big screen with a big Hollywood action production. At least he brought a style and tone to the series, and made it feel alive.
Billy Ray's (Breach, Flightplan) screenplay is an action-thriller about a terrorist group that assaults the President of the United States' motorcade as it makes its way across New York City. The new synopsis reveals that the President is actually kidnapped by the group.
The good news is that Ryan Reynolds is in talks to play the "disgraced Secret Service agent who happens to be in the wrong place at the right time". However, Reynolds is set to star in Martin Campbell's adaptation of Green Lantern next Spring, so the project would need to be pushed into production before then for him to commit.
source: Variety