Big Directors Small Films: Mike Mills' Architecture Of Reassurance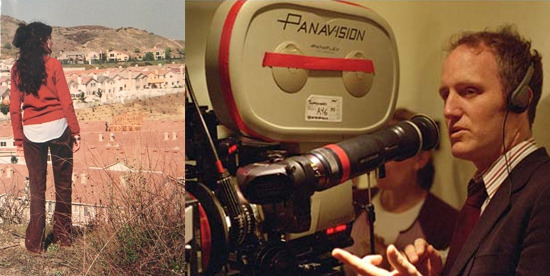 We haven't posted a Big Director Small Films column in quite some time. This has happened for a variety of reasons, but mainly due to the fact that we ran through most of the available short films of the big Hollywood directors. I'm hoping to bring the column back with more of a focus on younger filmmakers, some of which you might recognize, others of which you might not, but all of whom have, at very least, directed a feature film. So yeah, the "Big Directors" part of the column title is not completely accurate anymore, but lets move on...
Mike Mills is a famous New York graphic artist who designed promotional material and album covers for such acts as Beastie Boys, Beck, Sonic Youth, and Ol' Dirty Bastard. He moved on to directing music videos for such artists as Moby, Yoko Ono and Air, and became a very successful commercial director.
Mills made his feature directorial debut in 2005 with a big screen adaptation of Thumbsucker, a novel by Walter Kirn (also the author of Jason Reitman's upcoming film adaptation Up in the Air). The film starred Lou Tayloy Pucci, Tilda Swinton, Vincent D'Onofrio, Kelli Garner, Keanu Reeves, and Vince Vaughn, and premiered at the 2005 Sundance Film Festival. Mike received the 2005 Guardian New Directors award at the Edinburgh International film festival. The film was met with moderately positive reviews, but was considered a disappointment by those who had been following Mills' short films.
Today I would like to share with you Mills' first short film, Architecture of Reassurance, which tells the story of a young girl who is dissatisfied with life at home, and decides to travel through other residences in her suburban neighborhood. It is a voyeuristic look at the utopian concept of suburban America. The 1999 short features Kelly Garner, Bob Stephenson and Sarah Hagan (before Buffy and Freaks and Geeks). The Architecture of Reassurance played in the 1999 Sundance Film Festival, Edinburgh International Film Festival, Oberhausen short film festival, and The New York Museum of Modern Art's New Directors New Films.
Watch the short film Architecture of Reassurance embedded after the jump.
Part 1:
Part 2:
Part 3:
In 1996 Mike co-founded The Directors Bureau with Roman Coppola, a multidisciplinary production company that also represents Geoff McFetteridge, Shynola, Sofia Coppola, and Mark Borthwick. His commercial work includes international campaigns for clients such as Levis, Gap, Volkswagen, Addidas and Nike. Mike has directed many music videos for bands such as Air, Pulp, Everything but the Girl, Les Rythem Digitales, Moby, Yoko Ono, and the Jon Spencer Blues Explosion. In 2005 Mike retired from the Bureau and from directing advertisements.
As a graphic artist, Mills has designed CD covers for bands such as Sonic Youth, The Beastie Boys, Boss Hog, Buffalo Daughter and others. Until 1998, Mike created all the graphics for X-girl, Kim Gordon and Daisy Von Furth's clothing company.