Switzerland Won't Release Polanski From Prison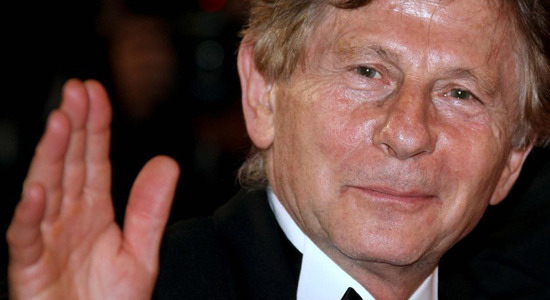 Given that the Swiss government has more or less turned a blind eye to Roman Polanski's presence in the country over the past decade (despite an international warrant being out for his arrest since at least 2005) I suppose the filmmaker had reason to believe that he might be able to talk his way out of the Zurich prison that has been his home since September 26. But that isn't happening. His legal reps have submitted multiple requests for the director to be freed, either on bail or otherwise, and the hammer is coming down. Polanski is staying in jail.
The Swiss position is pretty simple: "We continue to be of the opinion that there is a high risk of flight," said Swiss Justice Ministry spokesman Folco Galli, as quoted by AP. Galli said bail wasn't a possibility, and despite the fact that Polanski owns a chalet in Switzerland, they figure he's very likely to bolt again. And they're probably right. Polanski's lawyers are appealing to higher courts in the country for his freedom, but it seems unlikely to happen. "In practice, I don't remember any case where a fugitive has been released on bail while awaiting extradition to a foreign country," said a former Zurich prosecutor.
Meanwhile, the culture clash over Polanski's arrest has quieted somewhat. Are those who were immediately and loudly pro-freedom now a bit shamed by the fact that most of the world said "um, guys, this man has to face up"? The New York Times has a pretty amusing rundown of the original reactions and gradual shift in arguments.
Finally, one bit of follow-up. Last week the craziest news in the case was that David Wells had lied to filmmaker Martina Zenovich in her film Roman Polanski: Wanted and Desired. Zenovich responded with the disbelief one would expect: "I am astonished that he has now changed his story. It is a sad day for documentary filmmakers when something like this happens." [via Jeff Wells]