Mark Wahlberg To Produce, Possibly Star In Remake Of Reykjavik-Rotterdam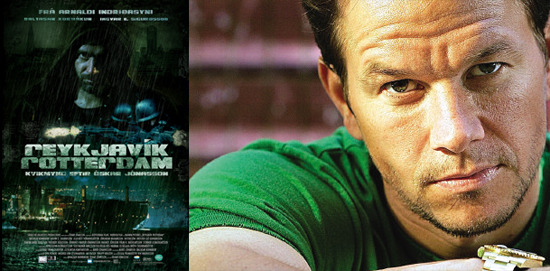 Reykjavik-Rotterdam is Iceland's submission to the foreign-language category of the Oscars this year, and now the thriller is set up for a remake at Working Title. Mark Wahlberg is producing and may star in the remake, which follows a smuggler tempted back into illegal activity. THR reports the deal, and describes the plot of the original: "a security guard and former alcohol smuggler on the Iceland-Netherlands route is tempted back into illicit business by a dubious friend after encountering financial problems." The remake likely won't be set in the same locations, but I hope it isn't pushed to South America or a location more hospitable than Scandanavia; keeping the film dark is a good idea. Aaron Guzikowski is writing the remake. He's most recently famous for the script Prisoners, which was a big buzz script earlier this year. Wahlberg was attached to that one for a while, but fell away from the project.
The original film is one of the biggest-budgeted Icelandic films ever made, and roped in many of the country's notable actors. It went on to win five of Iceland's film awards after being released in 2008. Which implies that the film is a lot better than the trailer suggests; it looks like a fairly routine thriller. But without being able to understand Icelandic, I'm guessing that all the interesting character work and tension is difficult to get out of the trailer. I hope to get a chance to see for myself well before the remake comes to pass.
Instead of a trailer (those are so passe) here's a little behind the scenes video from the making of the original Reykjavik-Rotterdam, set to some very likely unlicesnsed Nine Inch Nails music. I don't think Trent will mind. (OK, fine — there's a trailer embedded below this clip.)