The Return Of Page 2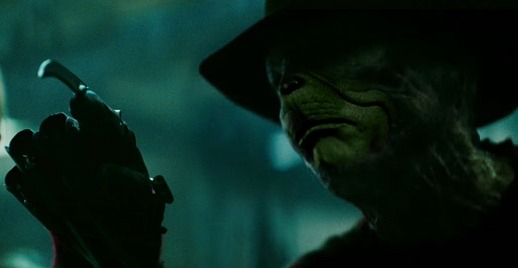 It has been almost two months since the last time Page 2 has appeared on /Film. What initially happened was that my RSS reader of choice (Newsfire) had become particularly buggy and had begun crashing and deleting my flagged items. I tried a few alternatives, but nothing matched up to Newsfire, even when it was unreliable. Thankfully, Newsfire got an upgrade and is now much less buggy. This happened right at the beginning of my 30-day Film Festival trip. Now that I'm home, back in the office, I'm going to try to get this feature back on track — that's right, Page 2 is back! (please note that some of the items below are not "new" but holder-overs from the last month)
Page 2 is a compilation of stories and news tidbits, which for whatever reason, didn't make the front page of /Film. After the jump we've included 39 different items, fun images, videos, casting tidbits, articles of interest and more. It's like a mystery grab bag of movie web related goodness.
The image at the header is a mash-up by Corey Anderson titled "How The Grinch Stole Elm Street".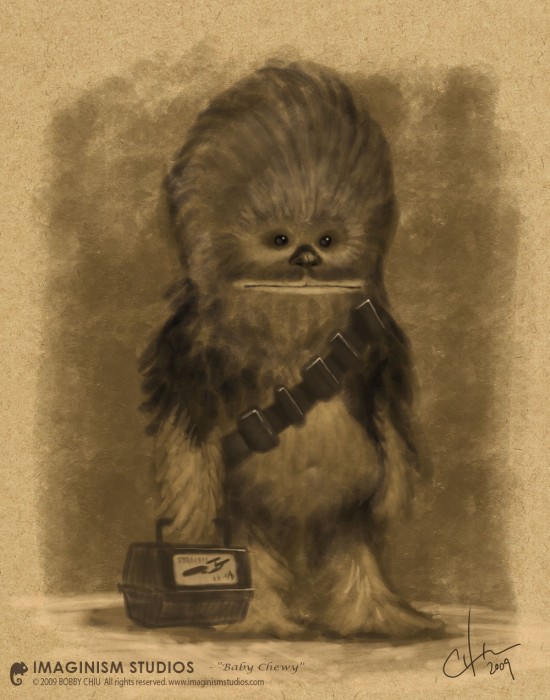 Bobby Chiu's Young Chewbacca illustration is pretty awesome.Rich Ross, President of Disney Channels Worldwide, has been named Chairman of The Walt Disney Studios. [finke]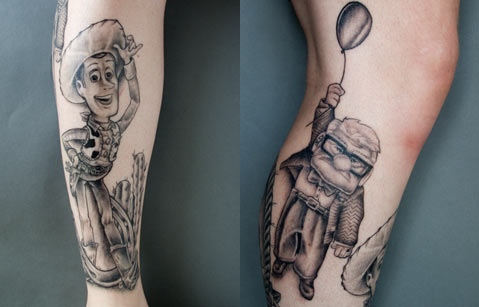 CartoonBrew found a guy who really loves Pixar and decided to tattoo himself with characters from the animation studio's films.Disney has launched a blog for the company's theme parks.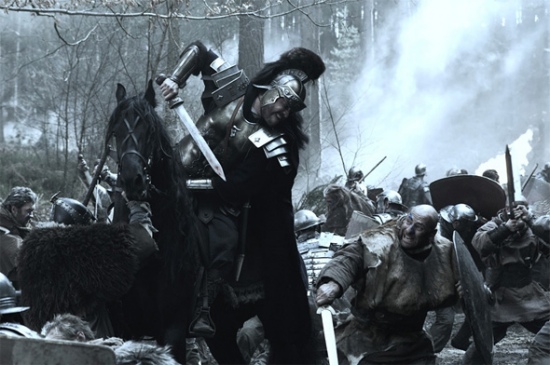 Empire has a couple new photos from Neil Marshall's new movie Centurion. Looks a lot like 300.Kristen Bell talks to Rotten Tomatoes about her five favorite films.
The New York Post claims that Kevin Smith directed a box office bomb called The Adventures of Bluntman and Chronic. Does the New York Post even have fact checkers anymore?
Scott Pilgrim star Anna Kendrick tells MTV what it was like working on the film, yelling at Michael Cera, and meeting the Real-Life Stacey Pilgrim.James Mcteigue talks CGI blood in Ninja Assassin with FilmSchoolRejects.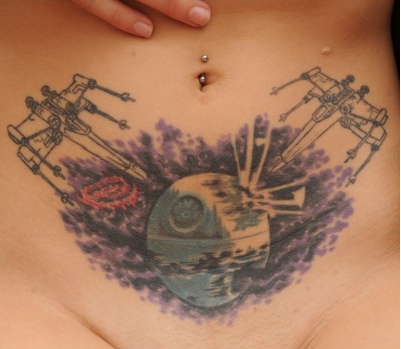 GreatWhiteSnark has found the world's sexiest Star Wars tattoo.Jonathan Demme says that the Bob Marley documentary is on hold, but not necessarily dead. [playlist]UGO has posted a a 5-minute long age-restricted clip from Fox Home Video's Direct to DVD release of Wrong Turn 3: Left for Dead.Shock has the video from the Trick 'r Treat Los Angeles / New Beverly Question and Answer session.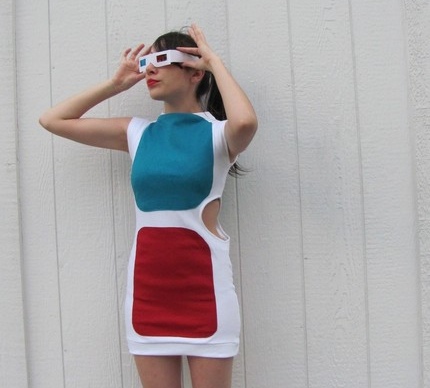 I understand 3D movies... but a 3D dress? [etsy]
Go Into The Story takes a look at the lessons in storytelling that we can learn from Hayao Miyazaki's Ponyo.Kat Dennings tells MTV wants to be cast in the movie adaptation of Hack/Slash.
FX and Fox 21 have acquired Broken, an hourlong dramatic series pitch will be penned by Sheldon Turner, co-writer of Jason Reitman's Up in the Air. The series will follow an investigative journalist in post-Katrina New Orleans "who is so frustrated by the breakdown of social and governmental institutions that he takes on a sideline pursuit as a vigilante." [variety]
Christopher Nolan's Inception will be released to IMAX theatres simultaneously with the film's wide release in conventional theatres on July 16, 2010.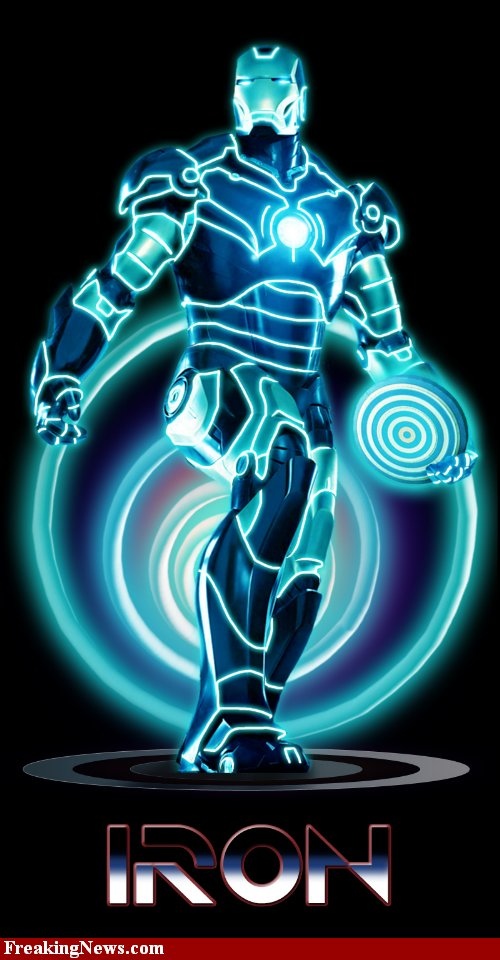 If you crossed Iron Man and Tron, it would look something like this. [nerdcore]
Corey Doctorow's Guardian column, "Why economics condemns 3D to be no more than a blockbuster gimmick," discusses "the difficulty of making truly 3D movies (that is, movies that lose something crucial in 2D) in a world where movies need to find a home on 2D small-screens in order to recoup."
IHeatChaos lists the 50 best movies of the 2000's (thus far): Kill Bill Volume 1 and 2 edge out City of God for the win?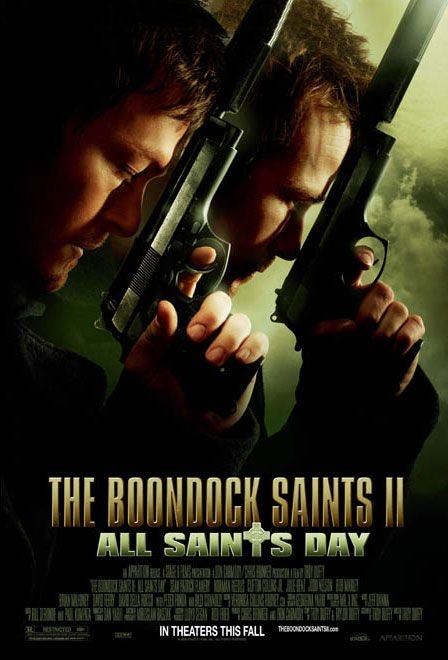 IMPA has a look at the poster for Boondock Saints II: All Saints Day.
The full Toy Story 3 trailer will be shown EXCLUSIVELY in theaters with the Toy Story 3D double feature, and will not be available online until after the limited two week run. [leeunkrich]
Daft Punk will have a cameo in Tron Legacy. [mtv]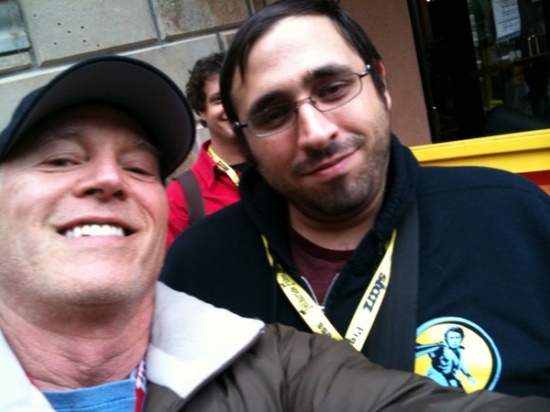 Last month at Telluride I ran into super mega producer Frank Marshall (your favorite movies... he produced them), and he took this photo of us together with his iphone and posted it to twitter. How cool is that? A great guy and very humble for all his accomplishments in Hollywood.
Ed Catmull, co-founder of Pixar Animation Studios and president of Pixar and Disney Animation Studios, comments on outsourcing: "When companies are driven to outsource for economic reasons, there is a disconnect between the creators and makers of products. There is a further disconnect between marketing and the creators. This curious disconnect disproportionately devalues the making and manufacturing of products. I believe that a stronger connection between creators and production leads to much better products." [pixartouch]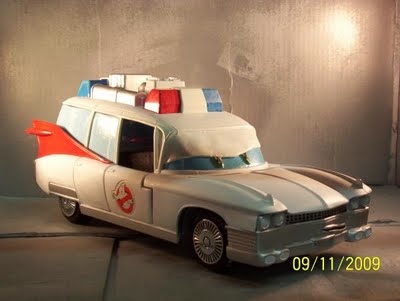 This is what the Ecto-1 from Ghostbusters might look like if it existed in the world of Pixar's Cars. [toycutter]
Matt Bailey took look a the analytics behind the "Red-Shirt Phenomenon" in the original Star Trek series, where the guy in the red shirt always dies on missions: "It was found that red-shirted crewmembers tended to die in groups. In 17 red-shirt fatality episodes, 8 were multiple incidents, 9 were single incidents. In a little less than 50% of the fatal red-shirt situations, multiple crewmen were vaporized." [via: laughingsquid]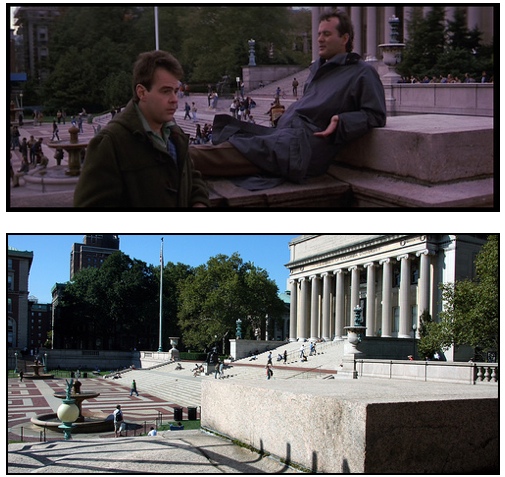 ScoutingNY takes a look at how New York City has changed since Ghostbusters.The Onion counts down 27 movies about the difficulty of making movies.
We never got around to posting the full listing of Fantastic Fest Award winners. You can see a listing of winners here. I was a juror for the Animated Shorts section.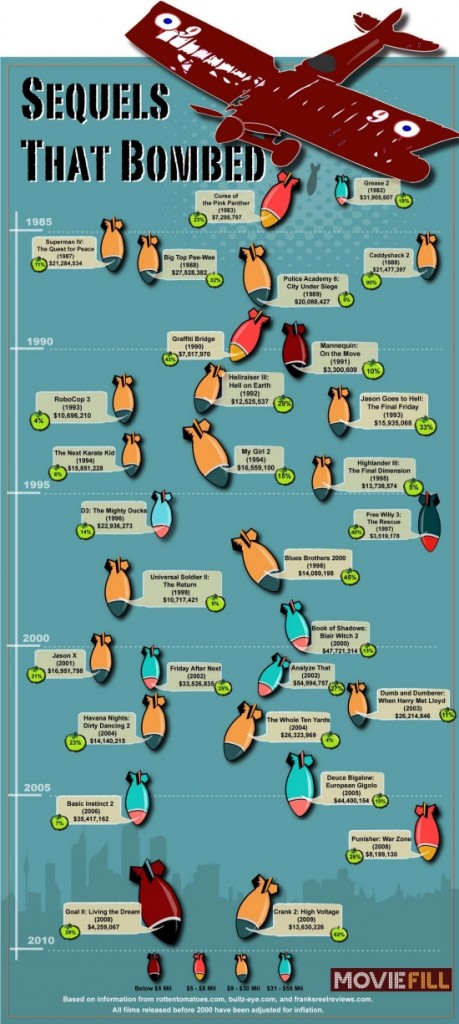 MovieFill created this awesome infographic showing movie sequels that bombed. Click the image above to enlarge.John Malkovich talks to Rotten Tomatoes about his five favorite movies.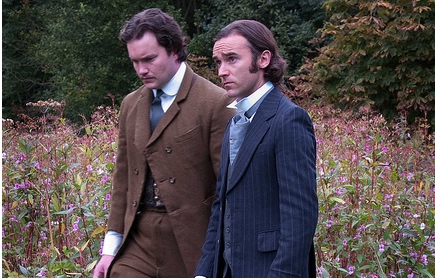 Of course, Mockbuster direct-to-dvd studio Asylum is also working on their own Sherlock Holmes film starring Gareth David-Lloyd and Dominic Keating. Check out photos on theasylum.cc.
Ben Tippett wrote a 10-page paper titled "A Unified Theory of Superman's Powers", which you can read in PDF here.
MoviesOddity takes a look at the 20 best New York City based movies.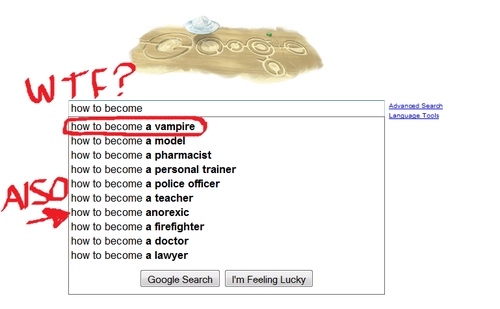 It's official: Twilight has doomed us all. [TDW]
Warner Bros. is developing a stage musical based on Charlie and the Chocolate Factory. [thr]
io9 takes a look at 10 essential superman comic books that will help you forget Smallville.