Cool Stuff: Alex Pardee's Trick 'R Treat T-Shirt

It is no secret that I LOVED screenwriter Michael Dougherty's directorial debut Trick 'r Treat (you can watch our video blog review here). The film will finally get released on Blu-ray/DVD this week, and part of the celebration includes Alex Pardee's "Hiding From The Normals" art show event at Gallery 1988.
To commemorate the event, Alex, Michael and Gallery1988 teamed up for a super limited edition t-shirt depicting Sam, one of the main, and scariest, characters from the film. There are only about 100 of these made, and they will be sold for $25 each. You'll need to be at the Gallery on Tuesday night at 7pm, as they will be sure to go quick. Check out the full design after the jump.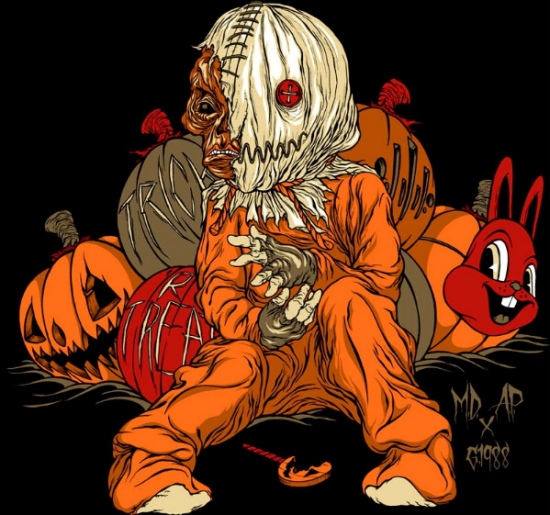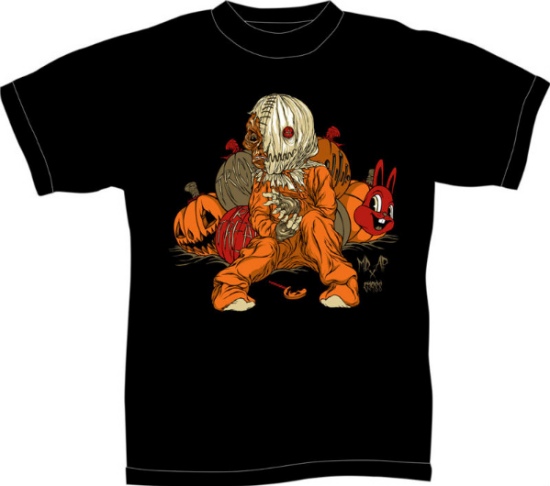 Gallery 1988
Los Angeles:
7020 Melrose Avenue
Los Angeles, CA 90038
Cool Stuff is a daily feature of slashfilm.com. Know of any geekarific creations or cool products which should be featured on Cool Stuff? E-Mail us at orfilms@gmail.com.