Polanksi's The Ghost To Be Finished And Released With Or Without Him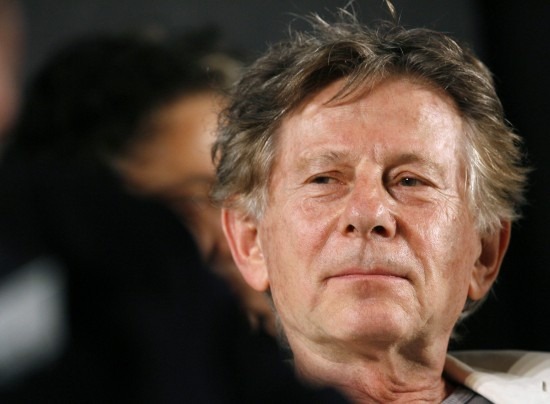 Some rather surprising news has come on down today from a Deauville, France conference for cinema exhibitors. Jerome Seydoux, the chairmen of Pathe, announced that Roman Polanski's political thriller The Ghost, which they will be distributing in France, will be finished and released to cinemas whether or not the director is extradited to the US or even incarcerated. Does Polanski know this decision has been made? Has the director been given any say in this matter? Are we seeing the first admission that his film will be taken away from him and completed without his input to serve the distributor's wishes?
Two French sites raced to post the news first. Here's a roughly translated quote from Premiere's 'exclusive':
Jerome Seydoux, co-chairman of Pathe and Gaumont cinemas confirmed at the exhibitor's conference in Deauville that The Ghost will reach French screens in March 2010 . If the director is still detained until that time it seems like other members of his team will take care of sound and music for his film.
And, the 'first announcement' from Tout Le Cine, again in rough translation:
Scheduled to be on screens in 2010, The Ghost will be released as planned, imprisoned director or not. This is the first site to make the announcement after receiving the information from the lips of the President of Pathe, Jerome Seydoux. Arriving in Deauville to attend the annual conference of exhibitors, the brother of Nicolas said that the timetable would not move, whatever the circumstances.
The assumption so far seemed to be that the film would most likely be frozen in light of Polanski's situation. What we don't know yet is if Polanski has given the go ahead for the sound on the film to be finished without his direct input or if, in effect, the film has been taken away from him.
Pathe are not only distributing the film in France but also own a chain of cinemas there where, of course, they'd be sure to block book it. Their interest in having this film see the light of day is hardly mysterious.