Future Of Polanski's Uncompleted Film The Ghost Is Unsurprisingly In Doubt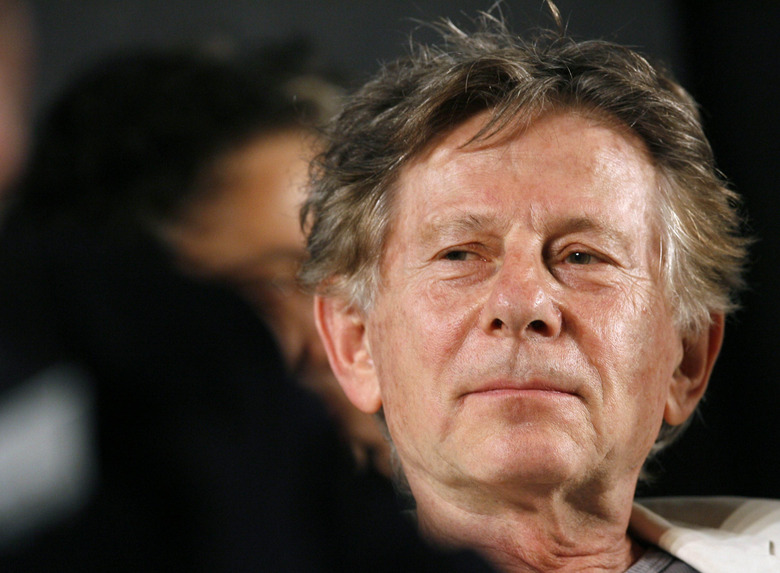 When Roman Polanski was arrested in Zurich on Sunday his nearly completed film The Ghost was potentially orphaned. Though fully shot and mostly edited, significant post-production work remains on the film, which adapts the Robert Harris novel in which a ghostwriter (Ewan McGregor) is hired to complete the memoirs of a former British prime minister (Pierce Brosnan) and uncovers dangerous secrets in the process.
We posted a brief teaser for the film back in August, but THR reports that the score and sound mix, among other tasks, have yet to be completed. Distribution is locked for countries like France and Germany, but a US deal hadn't yet been brokered. Polanski planned to finish the film before shopping it around for US distro.
What are the chances that Polanski will be freed to finish the film, and potentially resolve the case that has been outstanding for 31 years? The US has 60 days to formally request extradition, and according to a piece at The Daily Beast the Swiss government will have to approve that transfer request. Polanski has requested bail, but the same Daily Beast report (by trial lawyers Mark Geragos and Pat Harris) claims a bail request could take months.
Earlier this year a California judge admitted that Polanski's original case was plagued by judicial misconduct, but that he would have to surrender to authorities and return to California if he wanted the machinery that might eventually dismiss his case to rumble into motion. Polanski rebuffed the notion of returning to the States voluntarily, but even now that may be his best option — waive extradition hearings and simply face the music in the US. At this point the scenario seems balanced on that point — does the US delay pushing forward with extradition in the (unlikely) hope that Polanski will simply return on his own? And does Polanski do everything he can to stall the process from Europe, knowing that if the US decides not to push for extradition, he can basically walk? A statement published in Variety last night suggests there's no way that Polanski will return voluntarily. His French lawyer Herve Temime said
We have begun by requesting his release. After that, his defense team will demonstrate the illegal nature of the extradition request he is facing. There is no legal reason based on the facts or the most basic principles of justice to keep Roman Polanski in prison for even a single day.
Makes the Polanski position pretty clear. Next move goes to the government. And with respect to The Ghost, it's certainly getting a great free marketing push right now. The film may have to be finished by someone else in the final stages, as it's possible that the details of Polanski's European financing will want a completed film sooner rather than later.