Greg Daniels On The Future Of The Office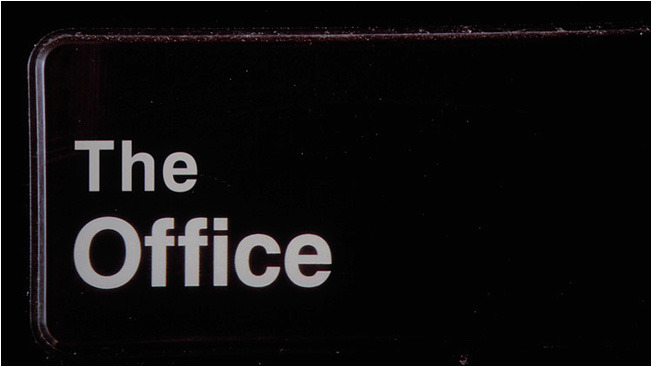 Most fans of The Office (Scranton, USA) are simply stoked and relieved that Pam and Jim are finally making it happen, so a longer glimpse down the halls of the NBC series might seem verboten. Nevertheless, series creator and writer, Greg Daniels, recently chimed in on the future of the most aloof branch of Dunder-Mifflin...
While Steve Carell has emphasized that he has no intention of vacating the desk of Michael Scott, The Wrap asked Daniels about his plans if this happens...
Mindy Kaling very early on made the comparison to ER,  and I think it would be possible to keep bringing new characters in. Ed Helms's Andy Bernard was introduced in season three, for example, and Ellie Kemper ("Erin") came on last year. In our premiere, we introduced three summer interns just for the episode, but by the end of it I was curious to see more of them.
But it is hard to imagine the show without Steve and the current cast at its core. We are still several years away from having to think about it, and I have a good idea for a series finale episode, too.The possibility of a post-Scott era may have been mentioned before in previous interviews, but I hadn't entertained the notion until now. On one hand, the signature documentary-style and atmosphere of the show could begin to feel as drab as office-life itself if prolonged for more than an additional handful of years a la Married with Children (or worse, Scrubs).
The flip is that the show is a dream haven for great comedy writers, and with Carell, Helms, and now John Krasinski breaking into high-profile features, it serves as an ideal primetime launch pad and, unlike SNL, a longterm roost for established talent to boot. Co-star and fan fave, Mindy Kaling (Kelly Kapoor), who works as a writer on the show, notably scribed the upcoming wedding ep, "Niagra," with Daniels, and is developing her own NBC sitcom. Moreover, the setting of DM naturally lends itself to the idea of gradually changing workforce; and as Daniels mentioned, the current sixth season introduced the concept of interns, albeit it was executed with surprising brevity.
While we're on the subject, though the future of Daniels's Parks and Recreation doesn't seem to be in jeopardy due to NBC's trust and investment therein, its ratings have not improved this season. (The Office similarly debuted to a ratings struggle.) The show's buzz, however, has witnessed a moderate turn around. I have the first two eps unwatched on my DVR, so I can't chime in. What say you? Tidbit: As of last week, The Office UK now airs every Friday night on [adult swim].Discuss: What do you think about the future of The Office? Also, how do you like the season so far?