George Clooney And Anton Corbijn's A Very Private Gentleman Becomes The American, Begins Filming In Italy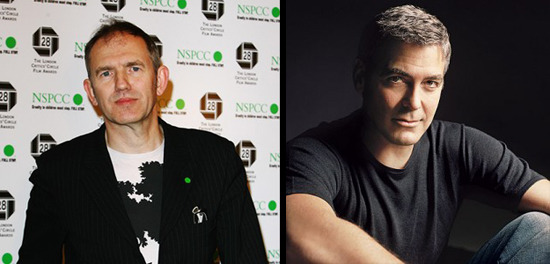 We've known for quite a while that George Clooney would be starring in an adaptation of the Martin Booth novel A Very Private Gentleman for Control director Anton Corbijn. Now we're told, via press release from Focus Features, that the film's official title is The American, and that the film begins shooting in Italy this week.
I've been skeptical of Corbijn going from photographer to director. (Which was silly; if he's good enough to shoot Tom Waits I should've had faith.)  But his film Control, which dramatized the life of Joy Division singer Ian Curtis, an early photographic subject of Corbijn's, really won me over. Corbijn's cinematographer from that film, Martin Ruhe, is back on board for this feature, too. If nothing else, we can expect a fantastic-looking movie. And reading the plot, I'm hoping for a character-based drama/thriller in the vein of those '70s films, the absence of which we always lament.
Here's the official synopsis from Focus, which has a few small casting details we hadn't previously known:
Alone among assassins, Jack (played by Mr. Clooney) is a master craftsman. When a job in Sweden ends more harshly than expected for this American abroad, he vows to his contact Larry (Bruce Altman of this fall's Peter and Vandy) that his next assignment will be his last. Jack reports to the Italian countryside, where he holes up in a small town and relishes being away from death for a spell. The assignment, as specified by a Belgian woman, Mathilde (Thekla Reuten of Focus' award-winning In Bruges), is in the offing as a weapon is constructed. Surprising himself, Jack seeks out the friendship of local priest Father Benedetto (Italian screen and stage veteran Paolo Bonacelli) and pursues romance with local woman Clara (Italian leading lady Violante Placido). But by stepping out of the shadows, Jack may be tempting fate.