Roman Polanski Taken Into Custody In Switzerland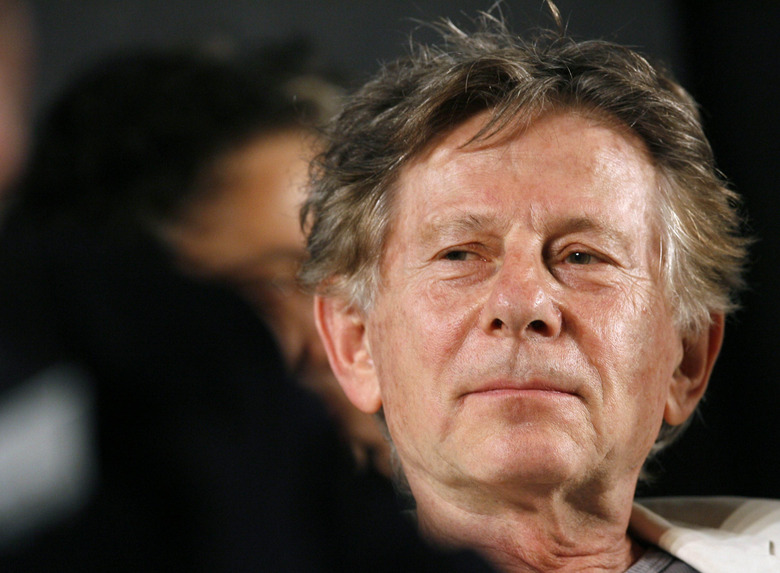 We've learned via various news sources that director Roman Polanski has been taken into custody in Zurich, Switzerland, and is awaiting extradition proceedings. Polanski was traveling from France to Zurich to collect a lifetime achievement award at the Zurich Film Festival. Apparently, festival organizers experienced "shock and dismay" at Polanski's detention, but planned to go forward with his career retrospective anyway. It is possible that Polanski may be extradited to the United States.
It's been 32 years since Roman Polanski was first accused and convicted of having sex with a minor (13-year-old Samantha Gailey, now Samantha Geimer). After the media spectacle surrounding that case, Polanski became a fugitive when he fled to France, his country of citizenship. Like many other countries, France can refuse to extradite its own citizens to the U.S. and consequently, Polanski was not extradited to the U.S. He has lived and worked in France for many of the intervening years, occasionally with great critical acclaim, carefully avoiding visiting countries that were likely to extradite him. Recently, his case has received attention through Marina Zenovich's meticulous HBO Documentary, Roman Polanski: Wanted and Desired. Polanski just finished filming The Ghost, a political thriller starring Pierce Brosnan and Ewan McGregor.
Earlier this year, Polanski tried to have the charges against him dismissed but U.S. prosecutors demanded he surrender for sentencing first. In May, Judge Peter Espinoza officially rejected Polanski's request. Espinoza has stated that he believes there was substantial misconduct in Polanski's original case, which was presided over by Superior Court Judge Lawrence Rittenband (now deceased). However, resolving those issues would require Polanski to turn himself over to the authorities first, something which he has consistently refused to do.
Polanski is now 76 years old. The victim in the original criminal case, Samantha Geimer, has repeatedly stated in interviews that she wants this entire incident put behind her. In court papers filed in January, Geimer explained:
I am no longer a 13-year-old child. I have dealt with the difficulties of being a victim, have surmounted and surpassed them with one exception...Every time this case is brought to the attention of the Court, great focus is made of me, my family, my mother and others. That attention is not pleasant to experience and is not worth maintaining over some irrelevant legal nicety, the continuation of the case.
Perhaps now, with Polanski's detention and potential extradition, she will get her wish.