The Book Of Eli Theatrical Trailer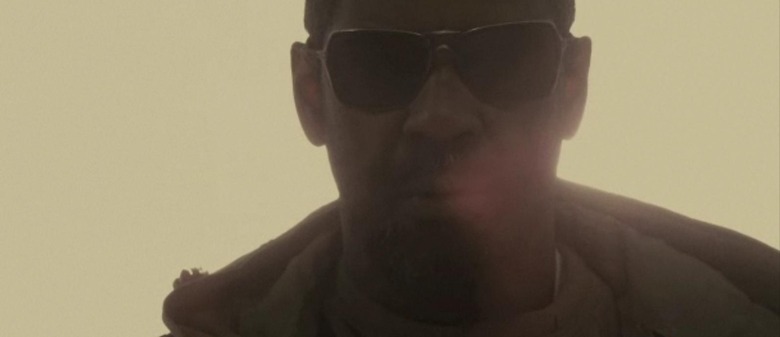 What I love about Gary Oldman and Denzel Washington is that while they are both immensely talented, they're also quite willing to lend those talents to crowd-pleasing films, complete with scenery-chewing and martial-arts-style takedowns. The Hughes Brothers upcoming film, The Book of Eli, seems to be just one of those types of movies.
Yahoo! Movies has debuted the theatrical trailer for the film, and it sets up more clearly the conflict between Eli (Denzel's character) and Carnegie (Oldman), a town leader who will apparently stop at nothing to get Eli's book. I enjoyed this trailer a great deal; the palette looks great and I can never get enough Oldman in my movies. Most importantly, we get tons of Denzel badassery, huge doses of slow-motion projectile shots, and a shot that follows the perspective of a rocket after it's been fired towards a house. As always, please feel free to leave your own thoughts in the comments.The Book of Eli is described as a post-apocalyptic western, which tells the story of a lone man (Washington) who fights his way across America in order to protect a sacred book that holds the secrets to saving humankind. We've also learned that the barren Earth landscape is caused somehow by the sun (the trailer's voiceover, stating that "Thirty winters ago, the war tore a hole in the sky" points more directly to the cause). Gary Oldman, Mila Kunis, Ray Stevenson and Jennifer Beals co-star. The film will be out in theaters on January 10, 2010.