Disney Puts Mamet's Anne Frank Movie Into Turnaround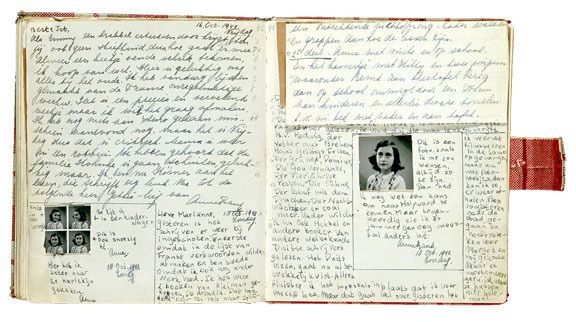 It was just this August when we heard that David Mamet would be writing and directing a new film about Anne Frank for Disney. Whoa — Mamet, Frank and Disney? Quite a combo; such a weird combo, in fact, that it seemed really unlikely to work. If current reports are correct, it didn't.
The Wrap reports that Disney has put Mamet's script in turnaround because it is 'too dark,' which seems both entirely expected and totally absurd. Complaining that a Mamet take on the story is too dark is like hiring John Woo to make a movie and then bitching about all the doves.
Or: that's the surface take. Supposedly Mamet's script isn't just a retelling of the same story found in Anne Frank's diary. As Brendon previously reported, Mamet had leeway with this film to bring together material from Frank's diary, the 1955 stage play The Diary of Anne Frank, and Mamet's own take, reframing the material "as a young girl's rite of passage."
Indeed, that seems to be what Mamet did. The Wrap says "the screenplay is not a retelling of the famous Holocaust drama taken from the diaries of Frank, but about a contemporary Jewish girl who goes to Israel and learns about the traumas of suicide bombing." An unnamed exec is quoted saying "It's very intense, and dark and scary. It's not a film version of 'The Diary of Anne Frank.' The story evolved into something more intense."
All of which makes me even more sad that the project is somewhere between stalled and dead. Mamet is brilliant and searing when he's really focused, and this sounds like it could have been a film to stand up against his best work on screen. But the script is in turnaround, so another studio could step up  and buy into it. Chances of that happening, given the sort of studio films we're seeing these days? Pretty goddamn slim.