Could Diablo Cody's Sweet Valley High Be A 1980s-Set Clueless?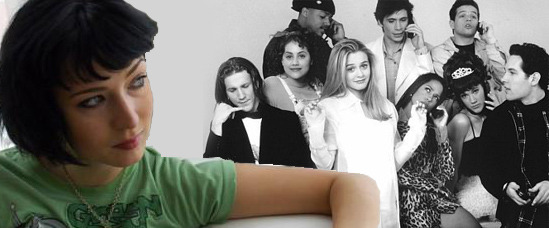 Earlier this week it was reported that Universal was in final talks to acquire the rights to 152-book series Sweet Valley High for Academy Award winning screenwriter Diablo Cody to adapt to the big screen. At the time, I wasn't at all excited about the potential project as the source material just doesn't appeal to me (and probably shouldn't since it never was meant to target my demo). But in the last 24 hours I've somewhat rethought my stance on the project, and Cody has spoken up to clear the air about some concerns about the adaptation, which I thought was worth sharing.
Earlier today I re-watched Amy Heckerling's Clueless, which has to be one of the best Hollywood-produced teen movies of all time. While I was watching Alicia Silverstone spout off created phrases and slang words, it occurred to me that Cody's Sweet Valley High might be the perfect setting for her stylistic dialogue. Unfortunately, Cody has said on Twitter that she is "Thinking I might play it straight" instead of using made up slang. I probably already know your answer, but what do you guys think?
And as I said before, if Jennifer's Body proved anything (other than that Megan Fox can't open a movie on her own), it is that Cody is good at writing relationships between teenage girls. The strongest part of Body was the friendship between Fox and Seyfried's characters.
Cody has also clarified a few things for SVH fans on Twitter. For those of you who might care, here is a round up:
Diablo says that the film will be set in the 1980's, much like the original novels: "Don't feel like brokering some deal with T-Mobile to give Enid a Sidekick." It wont be anything like the 1990's television series based on the books. The story will be a "sharp comedy/satire" but will feature "plenty of 'sincere' SVH moments too." "No werewolves. Plenty of Todd."