VOTD: Stephen Colbert And Jeff Goldblum Play Out Battleship: The Movie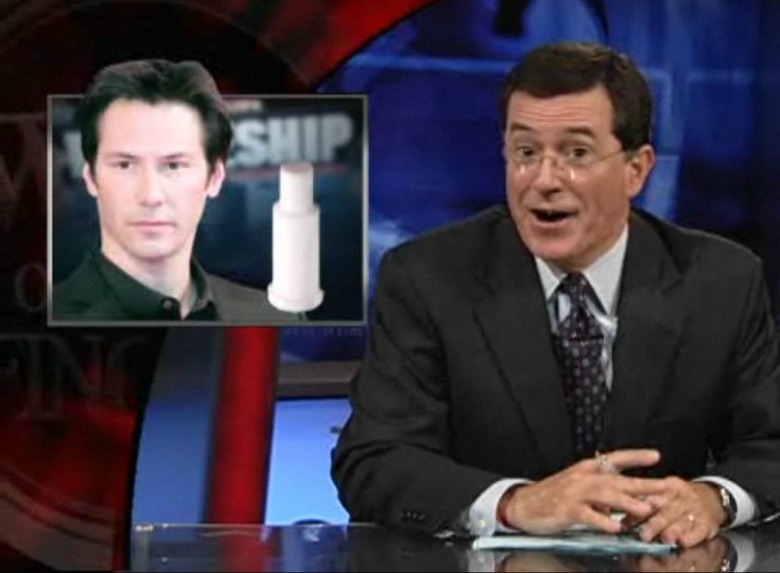 The peg will be played by Keanu Reeves. Hollywood's looming shit squall of "movies" based on board games finally received an irksome hat tip from Stephen Colbert and the top shelf writers at The Colbert Report. It didn't disappoint. After mentioning Ridley Scott's Monopoly project, complete with an Alien-inspired conundrum for mustachioe guy, Colbert feigned interest in manning the stations of Battleship. Joining him in a gripping audition for Universal's  live-action board game, due 2011, was none other than ever-relaxed Jeff Goldblum. Wearing a flamboyant hat. One can only hope that Battleship director Peter Berg wasn't busy arranging another colonic in hell (...or Hancock 2) so as to witness the duo's masterful recitation of grid coordinates. Cue the red lights.
The Colbert Report
Mon – Thurs 11:30pm / 10:30c
Tip/Wag – Guns on Amtrak, Fake Lesbians & Battleship Audition
www.colbertnation.com
Colbert Report Full Episodes
Political Humor
Health Care Protests
Other Hasbro/Milton Bradley board games being made into "movies" include Candy Land, Quija Board, a remake of Clue, and a movie based on the Stretch Armstrong toy. Karma has a rocket for every overweight 40something involved.