Keanu Reeves Talks Cowboy Bebop Script Rewrites, Currently Too Expensive For Production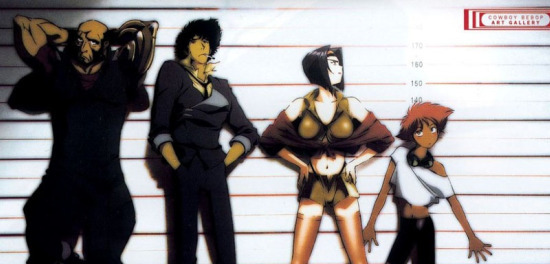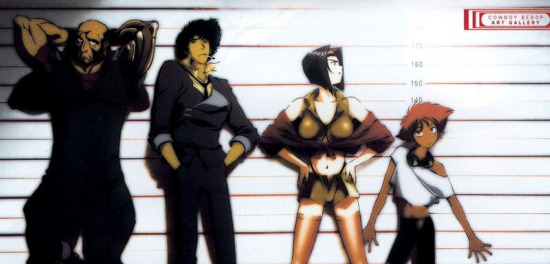 Speaking to MTV News, Keanu Reeves has offered up a slight update on the live-action adaptation of the anime series Cowboy Bebop, in which he'll be playing the lead role of Spike Spiegel. Reeves mentions that a draft of the script currently exists, penned by Peter Craig, but it's apparently too elaborate to be filmed. The current script would require a budget of near-Avatar proportions—Reeves mentions that Fox thinks it would cost around $500 million.
The world of Bebop is one dense with a variety of science fiction ideas, from hyper-space to terraforming, all mashed together with noir and Western elements to form a singular universe of cool. There's no doubt that it's going to be an expensive film to get off the ground (I'm thinking realistic sets for the Bebop ship, and complicated digital effects in many shots are a must), but it could probably be done for around $100 million.
Unlike many fans of the series, I think Reeves could make for a decent Spike Spiegel if he loosens up a bit (though there are certainly better choices out there). The fate of this project will rest not so much in Reeves, but in whoever they get to direct. My current dream scenario is that Brick and The Brother's Bloom director Rian Johnson gets involved. With his previous work, he's proven that he can tackle noir and crime-caper stories— and the fact that he's also an anime fan certainly doesn't hurt. Francis Lawrence, who managed to turn Constantine into a fairly fun romp (and did a great job with a good chunk of I Am Legend), is another possibility.
If they got Rachel Weisz signed on as Faye Valentine, and perhaps Terrence Howard as Jet Black, I think they'd be well on their way to a decent adaptation. A Yoko Kanno score couldn't hurt either. Unlike Akira, Bebop is a series that could work well as a live-action English film, so I'm hoping for the best with this project.
View the clip from MTV's interview with Reeves below:
Discuss: What do you think of the increasing reality of a Cowboy Bebop adaptation? Is the idea of Reeves as Spike getting easier to accept? Who would you like to see fill out the other members of the cast?