Lionsgate Buys Stephen Gaghan's Action Crime Thriller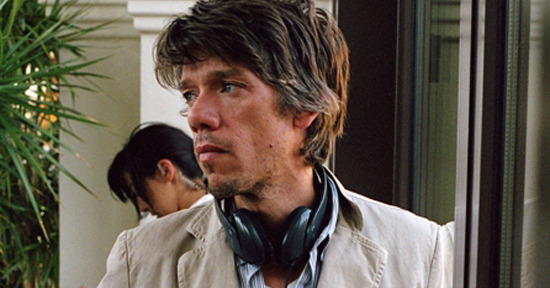 Stephen Gaghan made a splash with his Oscar-winning screenplay for Traffic, then made a notable directorial effort with 2005 with the ambitious political oil drama Syriana. Despite a few deals in development, he's been quiet in the few years since. Now Lionsgate is getting behind his next directorial project, which Gaghan is also co-writing.
Variety reports that the studio has bought "an untitled action-thriller" that Gaghan is co-writing with Shannon Burke. The logline sounds more standard than I'd expect, but I suppose you could also write really dull, one-note loglines for Traffic and Syriana as well. This film's protagonist "is an elite deep cover operative whose attempt to take down a global organization costs him everything. He resurfaces as a beat cop in Brooklyn, only to discover that the bad guys he was fighting are also operating in his new backyard." This could be contrived, goofy crime stuff, or it could be a layered, interesting take on how criminal activity works on stages great and small. Or both, of course.
Part of what sounds interesting about the film is that it is similar to some of the creator-owned paradigms developed in the comics arena. Variety's report says that Gaghan "shares risk in the deal but has the opportunity to participate in the film's upside." I like different ways of putting financial control in the hands of a film's primary creators, with the knowledge that they have to balance risky impulses with the need to appeal to an audience. Obviously every film tries to strike that balance to some extent, but there's a big difference between David Lynch providing a bunch of the financing for Inland Empire and making whatever the hell he wants, and Gaghan taking some of the risk for a character-driven thriller that could be right on the bubble between being a niche film and a mainstream hit.