Matt Reeves' Let The Right One In Remake Casting Rumors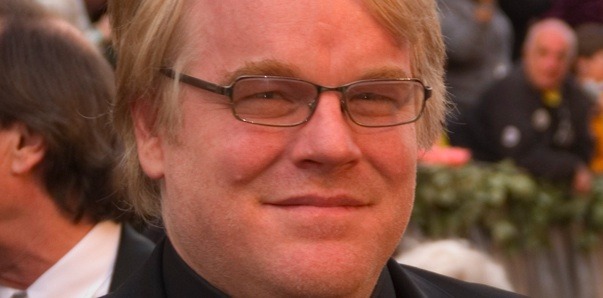 Update: Overture Films has informed us that Philip Seymour Hoffman has not been cast in Let Me In, but did not comment on the other cast names listed in the story. Apparently a press release announcing the full cast will  hit later this week, so keep checking back. The original story follows below:
There's a very good chance to Philip Seymour Hoffman will be joining the cast of Matt Reeves' American remake of Let the Right One In, still possibly due to be titled Let Me In. Already on board as Owen, formerly known as Oskar, is Kody Smit McPhee, the little lad from The Road.
And, if we can believe the comments her own mother made on the IMDB messageboards, Kick Ass and (500) Days of Summer's Chloe Moretz has nabbed the part of Abby, formerly Eli. But who do we think Hoffman will be playing.
There's no word at all on his role, but there seem to be a couple of great candidates. I feel he would most likely be cast as the character formerly known as Hakan, the mentor-father-lover to Eli Abby, which would definitely be the bigger role. On the other hand, he seems a fair match for the character formerly known as Lacke, though it's a less dramatic piece and possibly not the kind of thing Hoffman would be tagged for just in terms of scale and screen time.
The rumour of Hoffman's casting came to me directly and personally a couple of nights back, though this of course prompted a wave of Googling. What I could find, and consider most interesting, is the film's page on the New York Times movie database which lists the two kids I named above and Hoffman as being the only three known members of the cast line-up.
What isn't clear – and is now hard for me to clarify, I'm afraid – is what relationship my source has to the info in the NY Times. I'm guessing I'm calling this a real and the egg scenario, though it is worth noting that my source is most definitely from within the industry and moderately well positioned as regards this particular project.
I'm not entirely sure this remake, or re-adaptation of the source novel, at least, is the most enticing of prospects as the first adaptation sorted out a few of my issues with the book really very well and Reeves seems trapped, likely unable to call on the same solutions. Let's be hopeful that he'll find some tweaks of his own that will work just as well. He certainly seems to be rounding up an encouraging cast.