Laika Scraps Computer Animated Feature Plans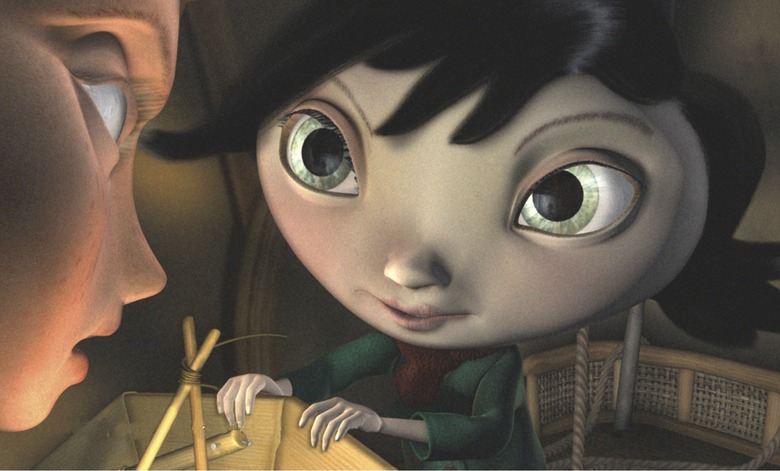 Animation Studio Laika, best known for the 3D stop-motion animated feature adaptation of Coraline, laid off 63 employees in its computer animation department. Laika was originally setup as an animation studio which would produce both stop-motion and computer animated feature films. But Laika has decided that they would rather specialize in stop-motion animated projects.
Before Coraline, Henry Selick directed a computer animated short film for Laika titled Moongirl, which won the Short Film Special Jury prize at the Ottawa Film Festival. The short was a test for Selick, who originally planned to film Coraline as a computer animated feature. For those of you interested, you can watch Moongirl embedded after the jump. More information about the layoffs at Laika and the company's future plans, also included after the jump.
According to Oregon Live, "today's layoff, which reduces Laika's work force from 243 to 180, is the second round of cuts in its computer animation department. In December, it laid off 65 after scrapping a computer-generated feature called Jack and Ben's Animated Adventure."
Future Projects
The report also says that the studio is in "the final stages" of choosing its next project and plans to announce the next movie "in the next several weeks." It will probably take the studio two and a half to three years to create, which means we probably won't see it on the big screen until early 2012 at very least.
The company optioned a children's novel by Alan Snow in 2006 called Here Be Monsters, about a young boy tries to save his town from an evil takeover. It is unclear if that project has been completely dropped or is still in development. In 2004, Selick claimed the company had "a great roster of project" in development, including "a buddy comedy, a ghost story, a mystical fairytale, and an alternate universe crime story."