The First 18 Minutes Of FlashForward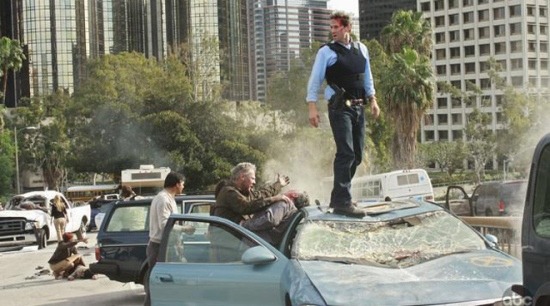 For those of you who aren't paying attention to the barrage or recent advertising and promotion, ABC will begin airing a new television series called FlashForward on September 24th at 8pm. Based on the 1999 novel by Robert J. Sawyer, the story involves a global event which causes everyone to simultaneously experience, for two minutes and seventeen seconds, his or her life six months in the future. Everyone who survived is left wondering if what they saw will actually happen.
ABC has released the first 18 minutes online, and you can watch now embedded after the jump.