Geek Deal: Columbia Best Picture Collection For $60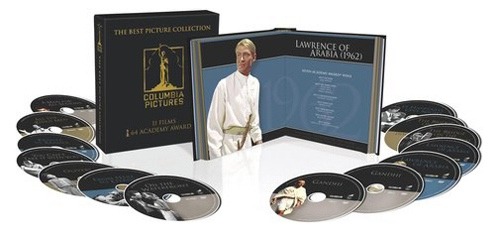 We may receive a commission on purchases made from links.
Today's Amazon Gold Box Deal of the Day is the Columbia Pictures' Best Pictures Collection for $59.99, 56% off the $136 suggested retail price. This 14-disc set features 11 films from Columbia Pictures' Best Picture Oscar winners spanning the years from 1934 to 1982, including "It Happened One Night" (1934), "You Can't Take It with You" (1938), "All the King's Men" (1949), "From Here to Eternity" (1953), "On the Waterfront" (1954), "The Bridge on the River Kwai" (1957), "Lawrence of Arabia" (1962), "A Man for All Seasons" (1966), "Oliver!" (1968), "Kramer vs. Kramer" (1979)30, and "Gandhi" (1982). The specially designed package offers cinemaphiles a genuine Hollywood collectible, complete with slipcase, synopsis of each film, details on the Oscar win for each title and artwork from key movie scenes. As with all of Amazon's Gold Box bargins, the deal price will end at midnight.