Second Batch Of Where The Wild Things Are Character Banners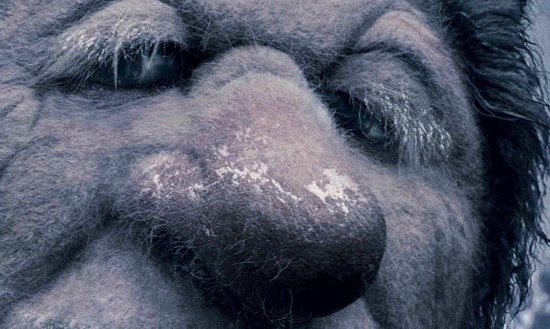 Last week, Warner Bros premiered four new character banners for Spike Jonze's big screen adaptation of Where The Wild Things Are. Tonight WB has released a second batch of character banners, which includes the following Chris Cooper as DOUGLAS, Forest Whitaker as IRA, Paul Dano as ALEXANDER, Michael Berry Jr. as The Bull. Check out all of the new character banners after the jump.
Opening Date: October 16
MPAA Rating: This film has been rated PG for mild thematic elements, some adventure action and brief language.
URL: www.wherethewildthingsare.com
Director: Spike Jonze
Writers: Screenplay by Spike Jonze & Dave Eggers • Based on the book by Maurice Sendak
Producers: Tom Hanks, Gary Goetzman, Maurice Sendak, John Carls, Vincent Landay
Executive Producers: Thomas Tull, Jon Jashni, Bruce Berman
Cast: Catherine Keener, Max Records, Mark Ruffalo, Lauren Ambrose, Chris Cooper, James Gandolfini, Catherine O'Hara, Forest Whitaker
Adventure. Innovative director Spike Jonze collaborates with celebrated author Maurice Sendak to bring one of the most beloved books of all time to the big screen in "Where the Wild Things Are," a classic story about childhood and the places we go to figure out the world we live in. The film tells the story of Max, a rambunctious and sensitive boy who feels misunderstood at home and escapes to where the Wild Things are. Max lands on an island where he meets mysterious and strange creatures whose emotions are as wild and unpredictable as their actions. The Wild Things desperately long for a leader to guide them, just as Max longs for a kingdom to rule. When Max is crowned king, he promises to create a place where everyone will be happy. Max soon finds, though, that ruling his kingdom is not so easy and his relationships there prove to be more complicated than he originally thought.