Spike Lee And Robert De Niro Serialize Alphabet City For Showtime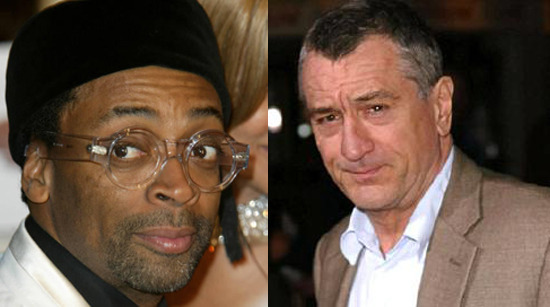 All the big names are going to cable. We just reported on Martin Scorsese's work on an HBO series called Boardwalk Empire (starring Steve Buscemi) and now two other giants of the New York filmmaking scene are heading to showtime: Spike Lee and Robert De Niro are producing a series called Alphaville, with Lee directing the potential pilot episode.
THR reports that John Ridley (U-Turn, Red Tails) is the chief writer on the series set in Manhattan's Alphabet City. A part of the East Village, Alphabet City (named for Avenues A through D) was once a much tougher neighborhood than it is today. It was the epicenter of Puerto Rican culture in Manhattan and eventually an artist haven as well, thanks to low rents. It is the setting for Rent and, more recognizably, for Taxi Driver. The show will be set during the 1980s when the neighborhood was really bubbling and, according to the trade, will "re-create the neighborhood's eclectic mix of struggling artists and musicians living alongside Puerto Rican and black families."
At this point, De Niro's announced involvement is only as producer, alongside Lee and Jane Rosenthal. But since Lee is already eying the pilot as a directorial effort, hopefully we'll get De Niro directing an episode or two as well. I'm curious to hear who we'll see in the cast; with this set of producers, we could get some amazing names. And given the tensions of the neighborhood in the '80s, is there a part of me that hopes Lee can bring to this some of the amazing energy from Do the Right Thing? Yeah, there is.
There's already a film called Alphaville, of course, which is a dystopian sci-fi mindfuck by Jean-Luc Godard about a gumshoe named Lemmy Caution (a pulpy secret agent from other films, imported into this story by Godard) who travels to the city of Alphaville to investigate and destroy Alpha 60, the supercomputer controlling the town. Shot in Paris in the '60s, that Alphaville is one of the prime examples of low-key science fiction, as it uses no futuristic sets or costumes.