Henry Gibson Dead At 73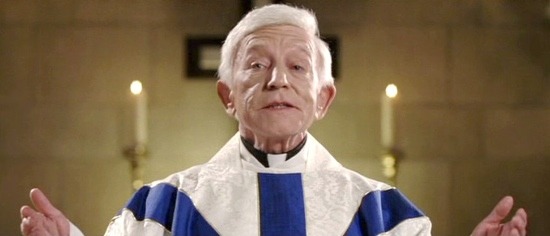 Actor Henry Gibson died of cancer at the age of 73, a week before his 74th Birthday. While you might not recognize his name, you will almost certainly recognize Gibson's face from one of his many screen credits from the last 45 years. Gibson got his break in the 1963 Jerry Lewis comedy The Nutty Professor, but received his first major role as a three year stint as part of the cast of Rowan and Martin's Laugh-In.
Children of the 1980's (like myself) will probably remember Gibson from the 1989 Joe Dante comedy, The 'Burbs, in which Gibson played the villain. He also played the leader of the "Illinois Nazis" in the 1980 John Landis classic The Blues Brothers.
Director Robert Altman cast him in four of his films: The Long Goodbye, A Perfect Couple, Health, and Nashville. He made a brief appearance in Altman protege Paul Thomas Anderson's Magnolia as an eccentric barfly. He also worked frequently as a voice actor, most notably providing the voice for Wilbur the pig in the 1973 animated film Charlotte's Web.