Casting: Zach Galifianakis In It's Kind Of A Funny Story; Nicolas Cage Explains (Disses?) The Green Hornet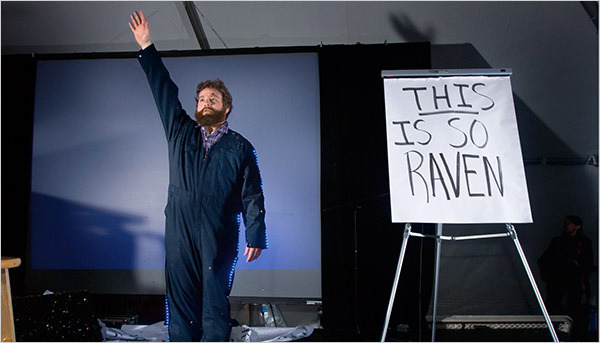 It's Kind of a Funny Story is the title of an upcoming Zach Galifianakis dramedy from the writer/director team behind Half Nelson and their rising gem Sugar. And in a way, the line also describes wild-man Nicolas Cage's reasoning for recently bailing on the The Green Hornet. These tidbits of casting news after the jump...
I wouldn't be one of those "fairweather fans who quote his Purple Onion album" without suggesting that Galifianakis reprise his mentally-effed role as The Snuggler from Tim and Eric Awesome Show, Great Job! But wait! There's also a requisite kooky love interest. Emma Roberts, lucky daughter of Eric Roberts, will star as a "quirky teenage girl." Are teenage quirky girls in Galifianakis movies the new babies on board / talking guinea pigs that burrow in hard cash? We'll find out in 2011, which I guess means the film will be released after Due Date and Dinner For Schmucks, but before The Hangover 2. I look forward to seeing what the Half Nelson/Sugar team comes up with; foreseeing a hipster Hal Ashby type of deal. Death match: Michael Cera and Jesse Eisenberg.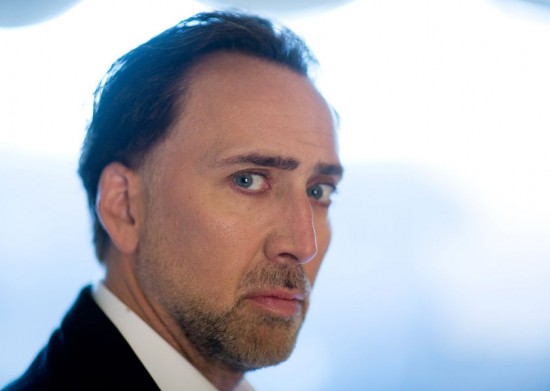 After hearing early birds discuss the bat shit antics of Nicolas Cage in Werner Herzog's upcoming Bad Lieutenant, I can't picture him making any type of career decisions sans cocaine and the consultation of an iguana. To the relief of some (not me), Cage dipped out on Seth Rogen and Michel Gondry's The Green Hornet before shooting any scenes; he was set to play the top villain, Chudnofsky. And as our readers know, Rogen and Gondry then announced one of the greatest rebounds in recent memory by casting Christoph "Hans Landa" Waltz in the role. Cage explained (and dissed the character imo) via SuperHeroHype...
Cage says he "wasn't interested in just being just a straight-up bad guy who was killing people willy-nilly."
"'The Green Hornet' was something that I wanted to do, I think Michel Gondry is very talented and I had hoped it would work but I think Seth Rogen and Michel had a different take on the character," said Cage, who starred in 2007's supernatural comic book film, "Ghost Rider.""I had to have some humanity and to try to give it something where you could understand why the character was the way he was but I don't think there was enough time to develop it."Before this statement, rumor had it that Cage's paycheck wasn't fat enough. Also, gossip has it that he wouldn't trim his Howard Hughes-like fingernails and wanted them zapped with CGI. While I'm not 100% stoked on Waltz being sucked into a semi-superhero movie, it's all the rage and I'm certain he'll add an unpredictable twist. Cage, you will eat those words, or your iguana with the bloodshot eyes will do it for you.