Confirmed: Jessica Biel And Sharlto Copley Negotiating A-Team Roles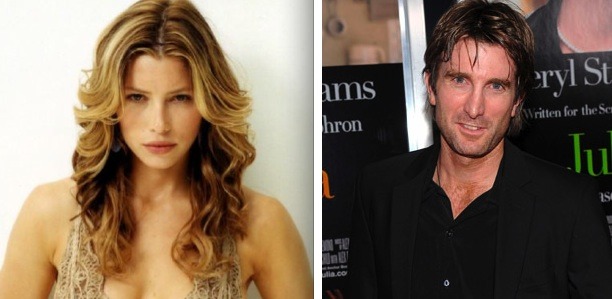 Joe Carnahan's A-Team film is actually coming together, if you pardon the expression, right now. What a strange world we live in. Does anybody actually remember the show as being any good? I thought even its fans had it pegged as a bit of a kitschy, guilty pleasure.
Soon we'll start seeing images from the set, I'm sure, and most of the speculation about the cast and probably even that iconic van will be laid to rest. Indeed, more details are getting nailed down all the time with Sharlto Copley's negotiations now confirmed by the trades, and a lead role for Jessica Biel also reportedly in the works.
A story bubbled up last week that Copley was negotiating a turn as Howling Mad Murdoch in the film. Variety now tell us that his casting has been locked, which seems like a smart move on the producers' part.
Biel's contract is also still unsigned, apparently. Her potential role has been described as "the ex-love of Cooper's character 'Faceman,' the general pursuing the team". That description is as clear as mud – are they trying to say Faceman is the general? Have they gone that wrong? Or are they alleging Biel will be playing the general? That's against type a little, isn't it? I think that's the idea, though.
If the rumors pan out, Biel will be taking a role in Kenneth Branagh's Thor when that gets underway. The A-Team can keep her busy in the meantime, I guess.
I'm intrigued as to how Carnahan and co. have retooled this basic idea to make it fly as a modern big screen picture. I'm not expecting Todd Phillips' Starsky and Hutch or McG's Charlie's Angels... but having said that, I'm not entirely sure what to expect. How serious is this film going to be?
The casting seems to be rather fanboy friendly across the board, with all of the stars being favoured in the tight circle of internet movie news sites I call home. Will it have cross over appeal to the public at large? Who cares? Star Trek wasn't jam packed with names and that took off like a rocket.