Spielberg's Lincoln Not Dead; Robert Downey, Jr. A Possible Lead For Harvey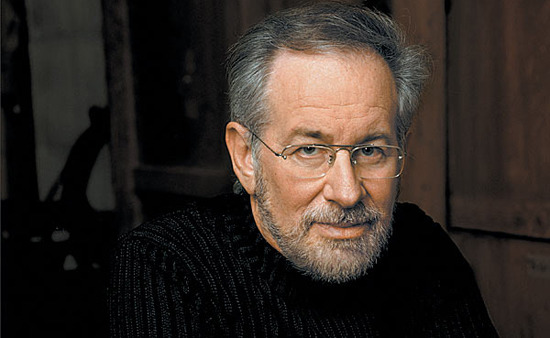 Here's a novel approach to a potential film rivalry: view the other party as marketing for your own project. Steven Spielberg has wanted to make a biopic of Abraham Lincoln for quite some time, but various roadblocks have been put in the project's path. The film, currently planned to be based on a script by Tony Kushner, would focus primarily on the Civil War, and Lincoln's unhappy appraisal of the war's effect. But there's a competing project: Robert Redford's The Conspirator, recently confirmed to star Robin Wright Penn and James McAvoy, which focuses on the Lincoln assassination plot. But Spielberg isn't looking at the Redford film as a rival; more like an ad for his own.
Speaking to Peter Bart at Variety, Spielberg says:
We are very happy that Redford will be doing this Lincoln movie. It is completely different from what our DreamWorks Lincoln movie will be, and we believe that it will add to the commercial potential of our film. Lincoln as a subject is inexhaustible.
Which basically says, yeah, we're still making this one. Eventually.And no, Redford's movie won't stop ours.
Regardless, there's still Harvey to worry about. Spielberg is still updating the Mary Chase play Harvey as his next feature. Recent reports suggest that he wants Robert Downey, Jr. for the lead. That's a choice that is somewhere between blindingly obvious and utterly inspired. Downey would be playing Elwood P. Dowd, a drunk in some incarnations of the story, whose sister attempts to have him 'hospitalized' when he begins to introduce his imaginary friend Harvey, a six-foot tall rabbit, at a party. Downey's past and his ability to conjure lovable eccentricity make him potentially a perfect choice for the role. While I'd rather see Downey doing more interesting films, his involvement is the first thing I can think of that would get me excited for Harvey.