Nicole Kidman To Star In Tomas Alfredson's The Danish Girl, His Follow-Up To Let The Right One In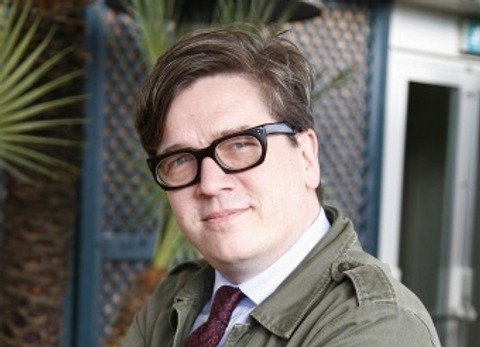 If this post necessitated a lemon wedge on the side it would be The Kinks' "Lola." Swedish director Tomas Alfredson, responsible for one of the best films of last year, Let the Right One In, has decided to follow up with The Danish Girl. The project is an adaptation of the fictionalized book and account of the same name regarding Einar Wegener/Lili Elbe, who in 1931 received the first official sex change operation. Nicole Kidman, who knows a thing or two about aesthetic surgery, will portray Wegener/Elbe; meanwhile, Charlize Theron, who was attached (no pun) to play the wife of Kidman's character, is no longer involved. No reason was given. I probably need not point out that Alfredson is the one pictured above.
Here's some background info on Wegener/Elbe from Wikipedia: "It is believed that Elbe was probably intersexual; she looked more female than male, and may have had Klinefelter's Syndrome or some other SRY gene transfer condition. As most of the known intersex conditions were not formally identified until after Lili's death, it is difficult to be exact. She certainly had feminine body and facial features that allowed her to pass as a young woman better than she passed as a man. When presenting in public as a man, she was often taken for a young woman masquerading as a man in trousers." Elbe died in later years, the result of complications from a related surgery.
No matter how diligent and numerous the comments on /Film by a commenter named, "You're a Nicole Kidman Apologist," I am not one. I have said in the past, however, that Kidman's performances in Gus Van Sant's To Die For and Lars von Trier's Dogville remain two of my all time faves by a female actor, and Dead Calm's is not too shabby either. I'm curious to see how Alfredson utilizes her and if Botox plays as large a role in her latest as it did in Australia. There is an understandable amount of outrage being directed at Matt Reeves's remake of Alfredson's vampire classic, and one thing it will likely veer away from is the original's ideas about sexuality, young people, and a stylish fascination with the naked form.
If he can bring that provocative, borderline pdd sensibility to this project—and it would seem a lock—the result will be much more interesting than it currently sounds, i.e. another work carefully framed in the endless hall of predictable, award-winning biopics.
For /Filmcast's interview with Alfredson, click here.