Karyn Kasuma Wants To Subject Rachel Weisz To Some Cronenbergian Body Horror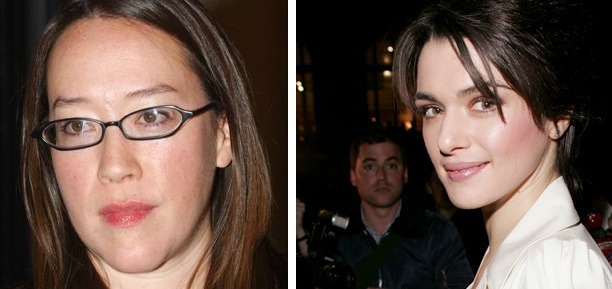 As Jennifer's Body revs up to roll out this weekend, Karyn Kusama is hitting the town and giving plenty of promotional interviews. When asked about potential follow up pictures in the horror genre – an inevitable question, really – Kusama has let slip some tidbits about a rather interesting sounding project that she has herself co-written. And how is this for a pair of selling points for you: as well as revealing that Rachel Weisz is attached to the film, Kusama has evoked David Cronenberg in suggesting the particular kind of 'body horror' we can expect.
The following quotes come courtesy of an interview conducted by the good burghers of i09, who seem as immediately intrigued by this film as I am. And with this description, who can blame them?
There's a screenplay I wrote a while a go with a partner that has a sort of element of horror, although I would call it a psychological horror in the David Cronenberg tradition, that I'm tying to get made. It definitely does fall into sort of a body horror movie that deals very, very specifically with our concept of gender. I can't really talk to you specifically about it other than to say that Rachel Weisz is attached to the film.
The first thing I thought of reading that was Neil Gaiman's short story Changes in which cancer can be cured by 'rebooting' somebody and swapping their gender.
Now, I'm yet to see Jennifer's Body but Peter seemed rather impressed (if perhaps a little less impressed than I was with Diablo Cody's script on the page). I did see Girlfight and Aeon Flux, however, and I'm sure that Kusama is a serious and ambitious filmmaker, though maybe just not a particularly accomplished one. Perhaps I'll change my mind when Body is unveiled.
I've been digging around, trying to find out more on this project but so far, with no luck. If there's anybody out there who has a copy of the script, feel free to bung it over or at least share your inside knowledge in the comments section.