Michael Keaton, Eva Mendes, And Damon Wayans Jr. Join Will Ferrell's The Other Guys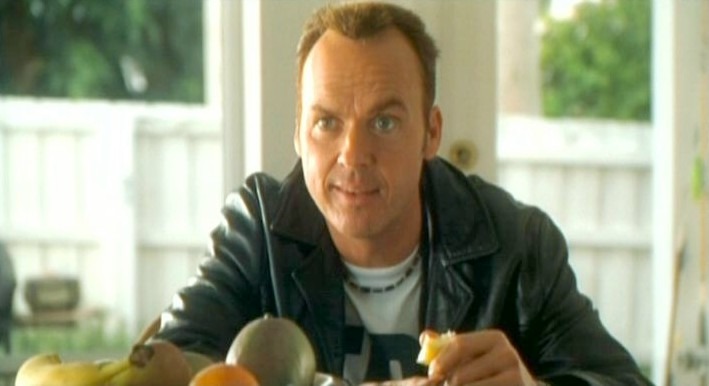 Filming on The Other Guys, the '10 cop comedy from writer/director Adam McKay (Step Brothers, Anchorman) rolls this month in New York, and today sees three new additions to the cast. Formerly entitled The B Team, I'm curious to see what McKay has up his twisted sleeve, because the buddy-cop formula isn't just asthmatic, it's cliche to the point of surreality, and he'll also have Hot Fuzz to contend with.
The film stars Will Ferrell and Mark Wahlberg (hmm) as desk-assigned five-ohs; hardly any solid details about McKay's script, written with pal Chris Henchy (Land of the Lost), have hit online and we don't have a copy. Nor were details made available about the roles of Eva "iguanas and crack" Mendes, Damon Wayans Jr., and last but best, friggin' Michael Keaton, who I've heard mentioned for another awesome comedy project recently.There's a bit of "because they're both black" speculation today that Wayans Jr. might be playing a role previously attached to master-chef Craig Robinson. Robinson would play a competitive police partner to Rob Riggle, who also knows a thing or two about playing blockheaded macho-types. Here's what McKay revealed to MTV about the plot...
"Basically the idea is that you have your star cops of New York City, picture like a Bruce Willis and Mel Gibson-type pair," McKay explained. "They're the guys who get all the car chases, all the girls. But this is the story of the guys in the desk next to them, the other guys. It's Wahlberg, Ferrell and a big ensemble cast around them, in an action-comedy kinda crime movie."
McKay has also mentioned in interviews that The Other Guys will be more grounded in reality and work as an action film. I look forward to hearing more specifics about Keaton's role, as it would be great to see him sink his teeth into a fucked-up villain role, rather than as a peripheral cop a la Jackie Brown. In fact, the movie seems to play into McKay's developing interest in shot-putting comedy into new genres, coinciding with a far-out-sounding sci-fi project he has on deck entitled Channel Three Billion. We'll have more on The Other Guys as it comes in. One thing is for sure, the action concept aside, Ferrell hasn't been mellowing out; his last two roles in Land of the Lost and in the smoke-a-bowl-watch-Comedy Central cult prospect, The Goods, were two of his strangest in years.