How To Train Your Dragon Teaser Trailer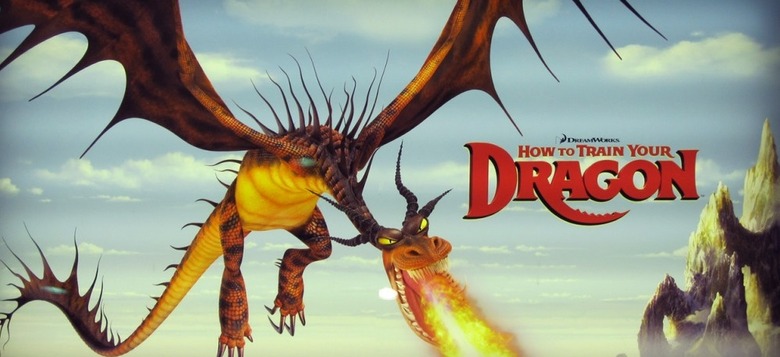 Dreamworks Animation has released the first teaser trailer for Chris Sander's How to Train Your Dragon. It doesn't show much, but you get a first glimpse at the dragons in motion, embedded after the jump. As always, leave your thoughts in the comments below.
Removed by request from DreamWorks
From the studio that brought you "Shrek," "Madagascar" and "Kung Fu Panda" comes "How To Train Your Dragon" — an adventure comedy set in the mythical world of burly Vikings and wild dragons, based on the book by Cressida Cowell. The story centers around a Viking teenager, who lives on the island of Berk, where fighting dragons is a way of life. Initiation is coming, and this is his one chance to prove his worthiness to his tribe and father. But when he encounters, and ultimately befriends, an injured dragon, his world is turned upside down.
How to Train Your Dragon hits theaters in March 26th 2010.