Cool Stuff: Aaron Horkey's Dead Man Poster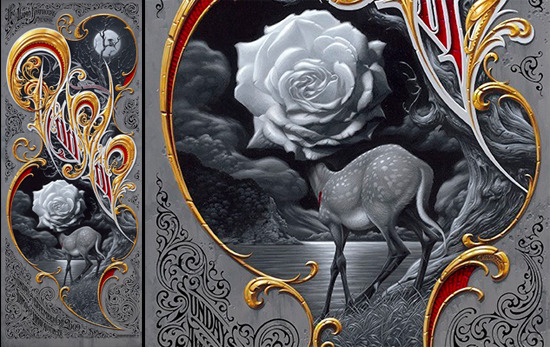 Holy beautiful. It doesn't take much to hook me on a poster that represents Jim Jarmusch's Dead Man, one of my very favorite films. But to make a poster this elaborate for a film so austere takes some guts, and the design is so over the top that I can't help loving it. I've seen some of artist Aaron Horkey's work before, but in compsition, color and the letterpress accents, this one goes far beyond the other work I've noticed.
The image was created to celebrate the presentation of Dead Man at the Alamo Drafthouse earlier this month and will be for sale at Dead Arts Publishing. 175 have been printed and the 7"x16.5" prints, giclee with letterpress accents, don't come cheap: for a rather small poster they run a whopping $145. If that isn't too rich for you (or if you're just a Jim Jarmusch fan who has much more disposable income than I do) keep an eye on Dead Arts today, as the posters go on sale at 2pm PST. At that price they may not go fast, but one never knows.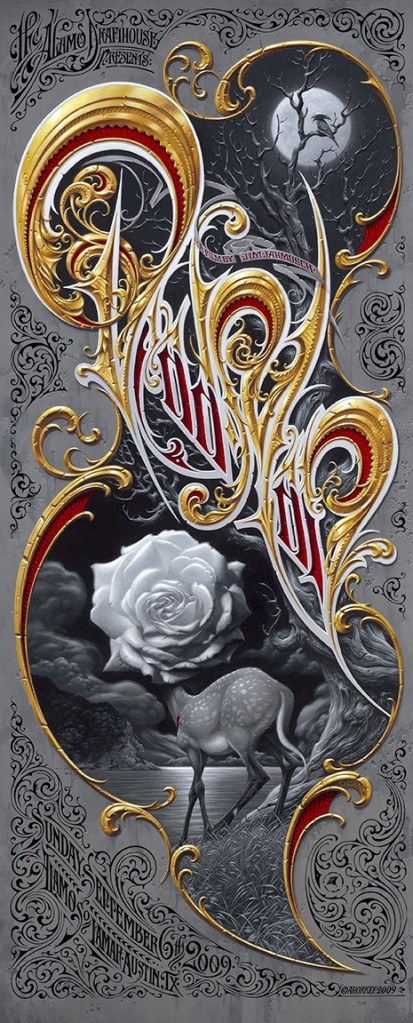 [via OMGPosters]