Matt Damon Talks Bourne 4, Hasn't Read Script(s)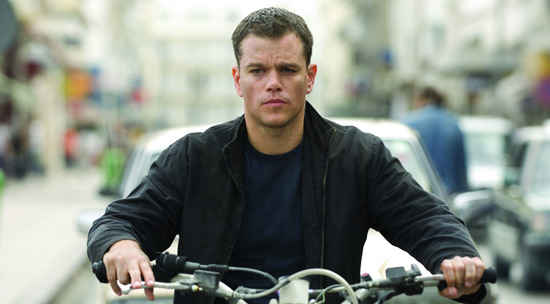 There's been a lot of talk about the projected fourth Jason Bourne movie, and Matt Damon and Paul Greengrass still seem to be heavily considering it as a possible project. But some of the talk is getting into bizarre territory, like the report that Universal is developing parallel scripts. But according to Damon, he hasn't yet read either script, and we can infer from comments made today that Greengrass hasn't either.
Speaking to Damon at the press conference for The Informant! (a fun, rather touching movie) in Toronto, Collider got Damon on the record about the current state of Bourne. When asked if he's read the new drafts:
Not yet. Paul finished cutting "The Green Zone" except for some effects. It's coming out in March. He hasn't had a break literally since he did "The Bourne Supremacy" – which is six years ago now. So he was like I need to take a break...so he's been on vacation for about three weeks and he's going to take a few more and then he said he'd come to New York and we'd sit down and we'd talk seriously about it.
Here's the background: Damon will ideally be doing Soderbergh's Liberace film in the middle of next year, and according to multiple reports [think I first saw that via The Playlist] he's left fall 2010 open to shoot Bourne 4. If it's not ready to go by then, could the film be scuttled altogether? Damon is busy these days, so that is possible.
So Universal has one draft in hand by George Nolfi, who had input on Bourne 3 and Damon's current project The Adjustment Bureau. Then there's another draft being prepped for Uni by Josh Zetumer. Read into that what you will: does Uni hate Nolfi's draft? Do they want a stockpile of ideas that can be cherrypicked to take advantage of Damon's availability? Does the interest level of Greengrass come into play? As Damon says, the director has been working solidly for years now. How much does he really want to make another Bourne film?