Josh Hartnett Will Be A Gunslinger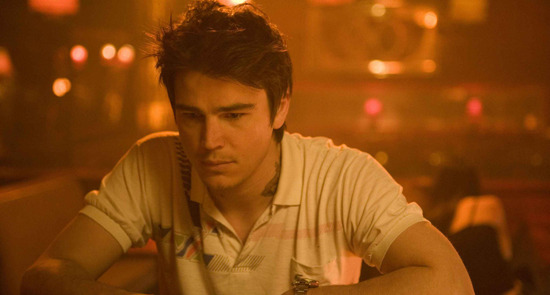 The Western genre never really dies, despite the many efforts of some to kill it. Now the post-apocalyptic western is threatening to become an actual subgenre. Pretty cool on that point, says I. There's The Book of Eli and if you want to stretch things a bit, The Road, and soon there'll be another entry called simply Gunslinger.
Variety reports that Josh Hartnett will star in the "revenge-driven tale set in the near future in the snowy wasteland of a post-apocalyptic America." When I think snowy wasteland westerns I think of Sergio Corbucci's The Great Silence (which has Kalus Kinski leading a group of bounty hunters against a lone defender in an 1899 blizzard) but the world has room for more than a few snowy Westerns. This one is a family-based revenge tale, as Hartnett's character will journey with his brother to find the gang that killed their parents. Why post-apocalyptic? Sounds like an excuse for fancy weapons that go beyond your basic Civil War-issue stuff.
Producer Mark Williams said "This story takes a unique and startling look at what might happen when the lawlessness of the Old West returns ... but with better weapons." Chris Nahon is directing; he most recently helmed the live-action Blood: The Last Vampire (which is coincidentally hitting a few new theaters this weekend, like the Plaza in Atlanta) and has previously made Kiss of the Dragon with Jet Li and Empire of the Wolves with Jean Reno. In a classic trade omission, Variety doesn't mention the screenwriter's name, and I haven't yet been able to dig it up.
While the story may be servicable and Nahon could well be able to make the action and character beats work, the X factor is Hartnett. I don't dislike the guy, but he's always a bit too stiff on screen. Maybe that will work for a rugged, pissed-off post-apocalyptic Western character.