The Coen Brothers To Reteam With The Dude For True Grit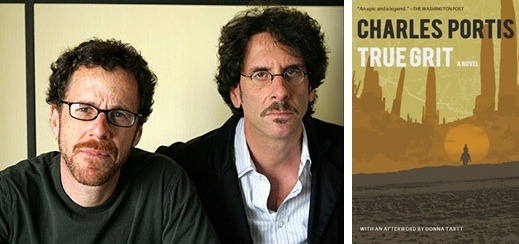 Variety is reporting that the Coen Brothers' will be reteaming with Big Lebowski star Jeff Bridges (aka The Dude) for a big screen adaptation of True Grit.
Bridges will play Reuben 'Rooster' Cogburn, the role made famous iconic by John Wayne in the prior big screen adaptation (and later played by Warren Oates in the TV version). Here's the official synopsis from the novel's publishers.
Fourteen-year-old Mattie Ross's father, Frank, was killed by one of his own workers for a horse, $150 cash, and two Californian gold pieces. Though only a girl, Mattie travels to claim her father's body, but finds that the authorities are doing nothing to find his killer. This will be the beginning of her search for revenge.
The Coens will offer a different take, telling the story from the view of Mattie, the same viewpoint of the original 1968 newspaper serial. The True Grit remake first made press, a year or so ago – The Daily Mail quoted Joel Coen on the casting of Mattie Ross, the 14 year old lead:
"The book recounts the girl's story. In the John Wayne film, she was played older. We want her to be her real age – it's her story!"