Edgar Wright Says Pixar Isn't Developing Ant-Man Movie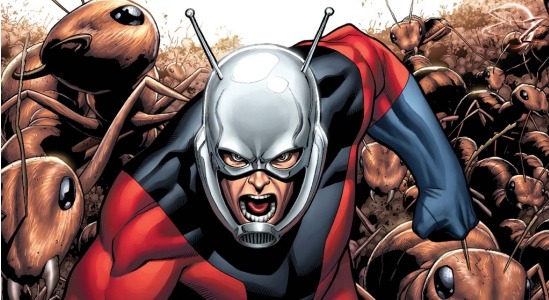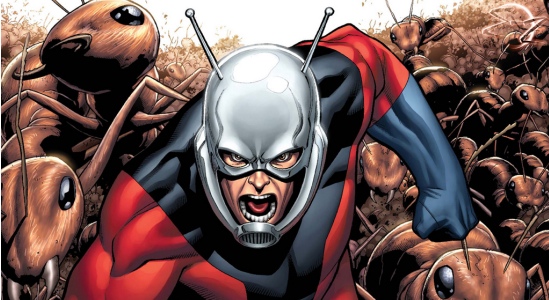 After Disney announced that they would be acquiring Marvel Entertainment, Disney CEO Bob Iger revealed during a confrence call that "Pixar boss John Lasseter talked to the Marvel guys about" the possibility of working together on a Pixar film, and "they all got excited about it. We think there's ultimately some exciting product that come of that. Sparks will fly!" Then earlier this week Entertainment Weekly reported that "Pixar already has their eye on Ant-Man." If that is true, both director Edgar Wright and Marvel head Kevin Feige know nothing about it...
CHUD contacted Wright, who has been developing the big screen adaptation for the last five years, for comment. Wright confirmed that he's still attached to the project, but hasn't had much time to work with Joe Cornish on the second draft because of Scott Pilgrim vs. The World.
"I just spoke to Kevin Feige for the first time since I wrapped and we are meeting this week to discuss the next phase," wrote Wright. "The news that Pixar is involved is not wholly accurate and a little premature to comment on. I love Pixar's work more than anyone and indeed would love to collaborate with them."
It seems pretty opbvious that the rumor started as an idea in all the Disney/Marvel speculation, and somehow morphed into news in this big Hollywood game of telephone. Wright, like others, also questions the idea that Pixar would be interested in doing "a shrinking film" since "Toy Story and A Bug's Life already cover this territory to some extent." At this point the only reason I'm interested in a big screen Ant Man is because of Wright's involvement, and Pixar could be one of only a few other reasons for me to be excited about the film adaptation. As for Wright's take on the second teir superhero character...
"It's true that the character is not considered one of the Marvel brand leaders and that is precisely what excites me about it. I want to make a film inside the Marvel Universe that is something a little different; a genre film within the superhero genre so to speak," says Wright. "My spin on Ant Man is very different than a straight superhero origin – and very much live action. At some point in this century, I intend to stop talking about it and make the damn thing."
Lets hope so. Wright had a little bit more to say on the subject, and you can read his statement in full over on CHUD.