Black Dynamite Movie Trailer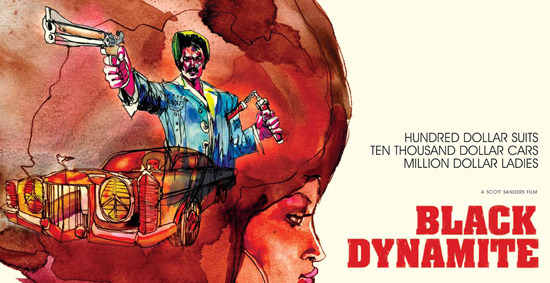 Apparition has released a new, and possibly final, movie trailer for the blaxploitation callback Black Dynamite on Yahoo. Watch the new trailer now after the jump, and leave your thoughts in the comments below.
Black Dynamite is the love child of writer/star Michael Jai White and writer/director Scott Sanders. Here's the plot:
This is the story of 1970s African-American action legend Black Dynamite. The Man killed his brother, pumped heroin into local orphanages, and flooded the ghetto with adulterated malt liquor. Black Dynamite was the one hero willing to fight The Man all the way from the blood-soaked city streets to the hallowed halls of the Honky House.
Watch the trailer in high definition on Yahoo. Black Dynamite hits theaters on October 16th 2009.