Trick 'R Treat HD Movie Trailer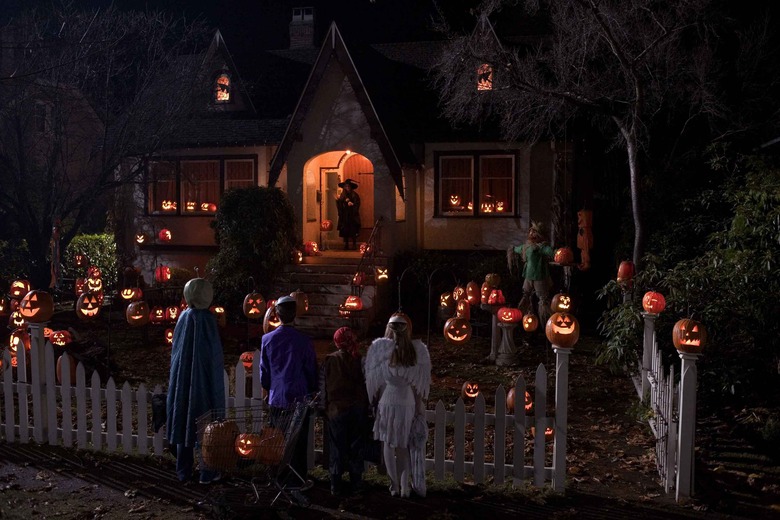 It still blows my mind that Mike Dougherty's Trick 'r Treat is not being given a major theatrical release this October. Instead the flick, possibly the most praised horror movie of the last decade, will hit DVD on October 6th, with a few limited engagements likely placed in the bags of lucky cities. A new trailer in HD is below. It's a nicely edited fever pitch of crisp and creepy holiday atmospherics, and avoids spoiling the five interwoven tales that make up its anthology a la the Creepshow classics and Waxwork non-classics.
Is it just me? Couldn't this film gross $50-80 million easy, from both horror fans and moviegoers looking for a Jack-o-Lantern fix yet disinterested in the diehard Saw and Halloween franchises? Lengendary Pictures (Watchmen) has been supportive of the film, but it's a situation beyond their control at this point; and hell, 2009 being a few years later after its initially scheduled release by Warner Bros., a relief that it's coming out at all.
The trailer has a few familiar faces, like Happiness' Dylan Baker in creeper mode and Anne Paquin costumed as Little Red Riding Hood. I really dig the playing up of the school bus scenes, a fun homage to the second A Nightmare on Elm Street, and the subtle insert of comic book panels that hark back to EC Comics. Some readers might recall that Peter wrote about the movie's tie-in graphic novel, boasting some accomplished names, which drops October 7th; I've included a choice bit of art from it below. If you're interested in the deets for each story, here are the official loglines...
Nothing is what it seems when a suburban couple learns the dangers of blowing out a Jack-o-Lantern before midnight
Four women cross paths with a costumed stalker at a local festival
A group of pranksters goes too far and discovers the horrifying truth buried in a local legend
A cantankerous old hermit is visited by a strange trick-or-treater with a few bones to pick.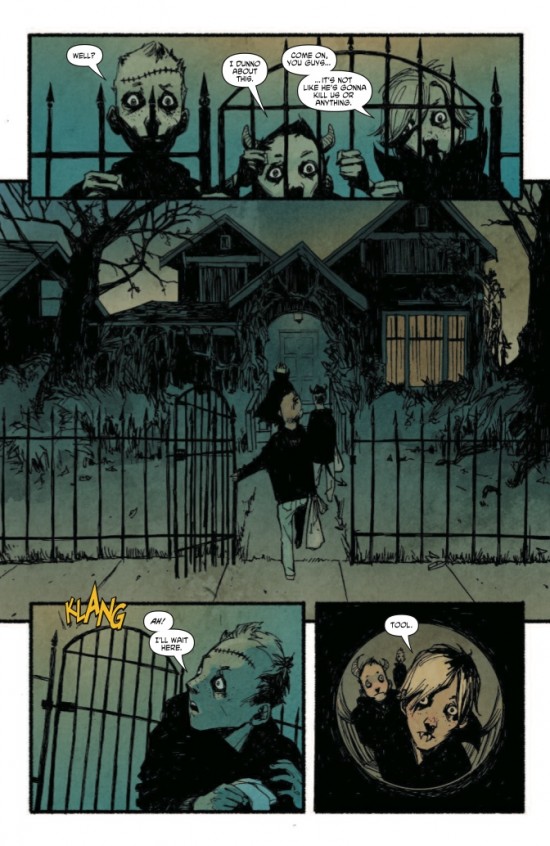 Let us know what you think in the comments. Hopefully if the film does business on DVD, a possible sequel can kickstart a new Halloween tradition. I almost dread the inevitable Stephen King editorial professing this very thing.