Will Park Chan-Wook's Next Film Be A Remake Of Costa-Gavras' Take On Violent Unemployment?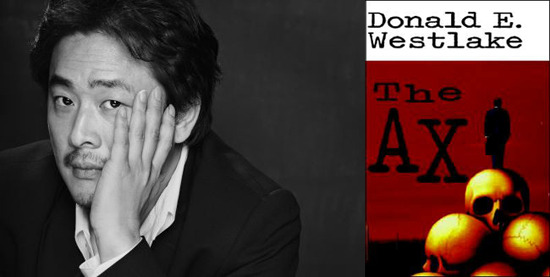 We may receive a commission on purchases made from links.
So while we wait for Park Chan-wook to get to work producing Boon Joon-ho's film based on the French comic Transperceneige, the script for which should be underway now for a 2011 or 2012 release date, we may get to see Park tackle a story that mixes topical issues with hard-boiled noir. There's a report that he'll remake Le couperage (The Ax), a 2005 film by Costa-Gavras, which was based upon the famous (and late) crime author Donald Westlake's novel of the same name.
Twitch has the report, which was originally source from Korea's Star News. I haven't seen the film (I'm bad about following Costa-Gavras; I don't know why) but the plot topically deals with unemployment, albeit in a fairly unusual, genre-friendly manner. Amazon describes it like so:
[The] story [is] about a downsized executive who decides to kill off the competition. Burke Devore could be your neighbor: a laid-off paper company manager watching his life and family fall apart as he tries desperately to get a job. The plan he finally comes up with involves murdering seven men very much like himself, and Westlake's most impressive achievement is to make the serial killings understandable if in no way justified.
I can understand the knee-jerk reaction against a major filmmaker like Park Chan-wook remaking a film, especially one by a noted director like Costa-Gavras. (Even if it is a little-seen film.) But if Park goes back to the Westlake source novel, no doubt he'll end up with his own take on the story. If anything, my only reservation is that the film could end up being too much like the loose revenge trilogy that make Park's name. That wouldn't be the worst thing in the world; I'd just like to see him stretch.
Here's the trailer for the Costa-Gavras version of The Ax (in French, sorry):