Tolkien Family And New Line Settle Lord Of The Rings Lawsuit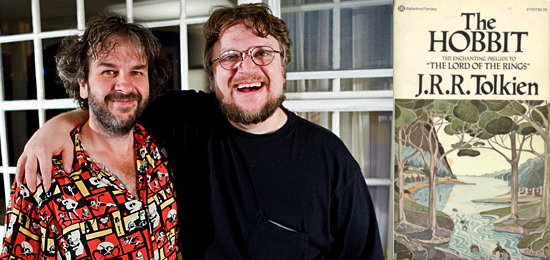 You didn't really think that the lawsuit between the Tolkien Estate and New Line was actually going to progress far enough to derail Peter Jackson and Guillermo Del Toro's Hobbit movies, did you? Regardless, it's good to know that the two parties have come to some agreement, money will be exchanged and everyone can go forward to make even more money with the forthcoming films. Details follow.
In short, the Tolkien family had claimed that royalty payments owed them by New Line had never come through. The figure was substantial: either $150m (as originally reported, and noted in THR's piece today about the settlement) or as much as $220m, as reported by The Guardian before Comic Con. Either way: there was a lot of money being claimed. The estate's claim was that New Line had never paid them a dime out of the nearly $6billion worldwide gross from the Lord of the Rings films. The estate was owed 7.5% of the gross, based on the film rights deal struck by J.R.R. Tolkien in 1969.
The Tolkien family argued some of New Line's accounting, which sought to reduce the money actually made by the film through claims such as advertising expenses and rented office space. If things had gone forward, the lawsuit filed by the family would have sought to strip New Line of any rights to future films.
Now THR reports that a settlement has been reached. Christopher Tolkien is quoted saying,
The Trustees regret that legal action was necessary, but are glad that this dispute has been settled on satisfactory terms that will allow the Tolkien Trust properly to pursue its charitable objectives. The Trustees acknowledge that New Line may now proceed with its proposed films of The Hobbit.
The terms of the settlement were not released, but for you all that matters is that the films will go forward as planned.