Guillermo Del Toro Teases Some Big News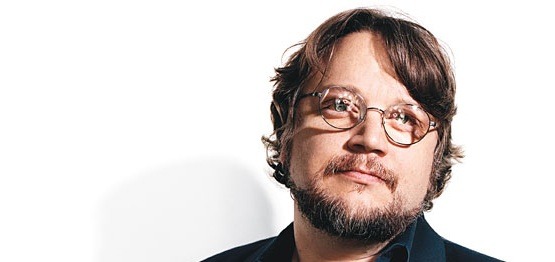 Immense as it is, it seems that The Hobbit isn't all that Guillermo del Toro has on the boil. Beyond being just six months or so into a many-year journey to bring the Baggins family back to the silver screen, he's now teasing that there's another big project – or big for him at least, he says – about to come to light. What could it be? Thankfully, there are clues lying about and you can peruse them after the break.
Here's the exact statement that the man himself posted in the forums of The One Ring:
In a few days there will be a BIG announcement (big for me, at least) that is not-Hobbit related. BEFORE anyone starts wondering the usual "how does he have time?, Is this detracting form The Hobbit?" etc It is a project that started over 2 years ago, before The Hobbit and will render fruits in the mid-term, not intruding on my Hobbit duties. Rest assured. The key letter is "D"
Just last week we found out that Nikolaj Arcel has been tagged to direct Deadman, the DC comics adaptation that del Toro is producing. That's three Ds, at least (throw in another if you count producer Don Murphy, maybe even another if you expect Doug Jones to take the lead role, as many do) and this film also fits the "over 2 years ago" clue nicely, with Peter first reporting on the film in 2006. But... is this really a big announcement? And would del Toro really try such an elliptical tease when he's talking about a film that was in the trades just days ago?
Even though del Toro has a famously full slate of projects in development, it has been suggested several times that his first post-Hobbit picture will be an adaptation of Dan Simmons' novel Drood. It's a historical murder mystery narrated, and most unreliably so, by a fictionalised version of the novelist Wilkie Collins. Collins embarks upon a journey into a threatening underworld with his friend Charles Dickens, in pursuit of the mysterious titular Drood. Though I've not read the book myself, those I trust have only positive things to tell me about it and as soon as I stop being lazy, I'm going to leap right in.
There's definitely some nice D-action going on there too and, I should say, some folk appear to have simply assumed this is the subject of del Toro's tease. But has the project been in development for over 2 years? It doesn't seem so. Indeed, the book was only published this year.
The last possibility is another comics adaptation. Back in 2008, del Toro told Empire magazine that he'd spoken to Neil Gaiman about a possible adaptation of Marvel's Dr. Strange. Gaiman later clarified that he'd spoken to the big man about the job and was very excited, adding "I would love to write Dr. Strange. It would be absolutely one of my dream jobs, a Dr. Strange movie".
So that's a D for Dr. and, given the recent Marvel maneuvres, a D for Disney too. Kevin Feige at Marvel has said "as we start putting together our film slate for 2012 and 2013, I would not be shocked if we saw Dr. Strange on those lists". The timing seems right, I think. del Toro could be ready to film Strange in early 2012, perhaps? That would give Gaiman plenty of time to get the script in shape.
I'm going to place my chips on Dr. Strange. Of course, we'll know for sure in "a few days" so, ladies and gentlemen, place your bets. There's bragging rights to be won here.