The Road Director John Hillcoat Eyes Daniel Craig, Nick Cave For Future Projects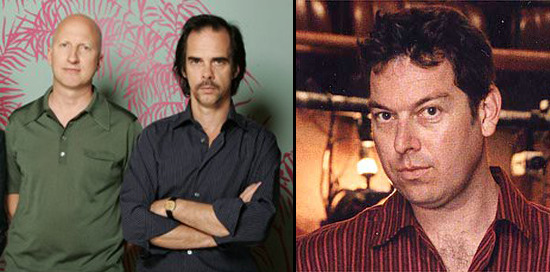 We may receive a commission on purchases made from links.
Now that The Road is finally about to get a release, director John Hillcoat and screenwriter Joe Penhall are moving on to their next projects. Variety reports that Penhall is potentially writing a remake of the 1973 French heist/romance picture La bonne année, about a thief planning to rob a Cannes jewelers after his release from prison, for star Daniel Craig. We can never have too many heist pictures, even remakes, so I'm all for it. Meanwhile, Hillcoat has a couple of interesting things on the burner, too.
Variety also says Hillcoat is eyeing Craig for a film, though there are no specifics. Many sites seem to be reading the trade report as saying that Hillcoat would direct La bonne année, and while that may end up being the case, that's not how the article reads. Instead, it appears that there are both a Penhall / Craig project and a Hillcoat / Craig project in the offing.
In addition, Hillcoat and Penhall may re-team to adapt Penhall's play Landscape with Weapons, about "a military technician who invents a revolutionary new weapon set to change the face of warfare," which makes the play sound like the arthouse Iron Man. And Hillcoat is developing an adaptation of Nick Cave's recent novel The Death of Bunny Munro, the Amazon description for which is:
Door-to-door lotion salesman Bunny Munro spends his days seducing invariably attractive women, servicing both their sexual and moisturizing needs. His wife's suicide, though, threatens to derail Bunny's amorous adventures, as he can't shake the feeling that he might somehow be responsible. Another new obstacle is the need to look after his nine-year-old son, Bunny Jr. In an effort to escape the creepiness of the apartment he shared with his wife, Bunny takes his son on the road, teaching him the ropes of salesmanship.
That Hillcoat might tackle Cave's novel is no great surprise, as the director has worked with Cave on all four of his features. In addition to scoring The Road, Cave wrote and scored The Proposition, co-wrote, scored and appeared in Ghosts...of the Civil Dead and scored To Have and to Hold. If Hillcoat keeps making movies as powerful as The Proposition, expect to see volumes written on their partnership. And better to adapt Cave's new novel (which Irvine Welsh described as the product of "Cormac McCarthy, Franz Kafka and Benny Hill together in a Brighton seaside guesthouse") rather than his first, And the Ass Saw the Angel, which was ambitious but fairly turgid.
Cave reads from The Death of Bunny Munro below. It's fairly NSFW, as you might hope and expect.