Geek Deal: Seinfeld The Complete Series On DVD For $99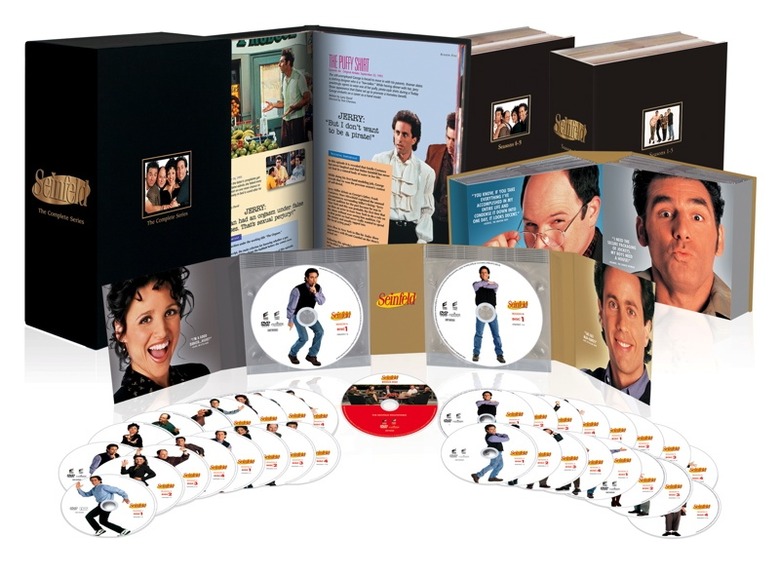 We may receive a commission on purchases made from links.
Amazon is offering Seinfeld – The Complete Series on DVD for $99.99. This is 60% off the suggested retail price of $250. The set is a 32-disc, two-volume set offering all 180 episodes of the show along with "The Official Coffee Table Book," a 226-page, bound anthology filled with photos, quotes, trivia from every episode, and personal reflections from Jerry. The collectible book also includes a bonus disc featuring "The Roundtable," an hour-long round table discussion among the four cast and creator Larry David reminiscing about the award-winning show's run on air. The deal is the Gold Box Deal of the Day and will only be valid until midnight or until it sells out, whatever happens first.