Rupert Sanders's Halo 3: ODST Commercial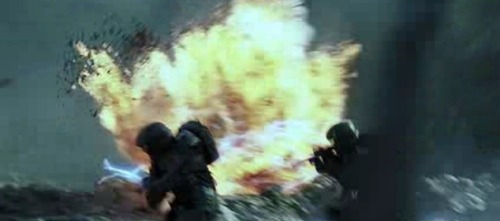 Want to get another glimpse at what a big screen Halo movie could look like? Microsoft released a new trailer for the Halo 3: ODST game for the Xbox 360, and it is a live-action production. Directed by Rupert Sanders, a commercial director who was awarded with 2 Grand Prix at the Cannes Festival 2008, nominated for best DGA director in 2006 and 2008, but probably best known to the average Joe as the guy responsible for the Halo 3 Believe , X Box: Joy and that Monster.com ad. You might remember that we previously featured his first-person POV commercial for the video game of X-Men Origins: Wolverine on the site.
Rupert is currently developing feature projects with Warner Brothers and Working Title including the remake of The Wild Geese and Warrior. Last month the Hollywood trades reported that he was in talks to direct The Low Dweller, a "dark ex-con drama" that Leonardo DiCaprio and Ridley Scott are producing.
Watch the trailer after the jump.
IGN:
Youtube:
Thanks to /Film reader Oscar for the tip.